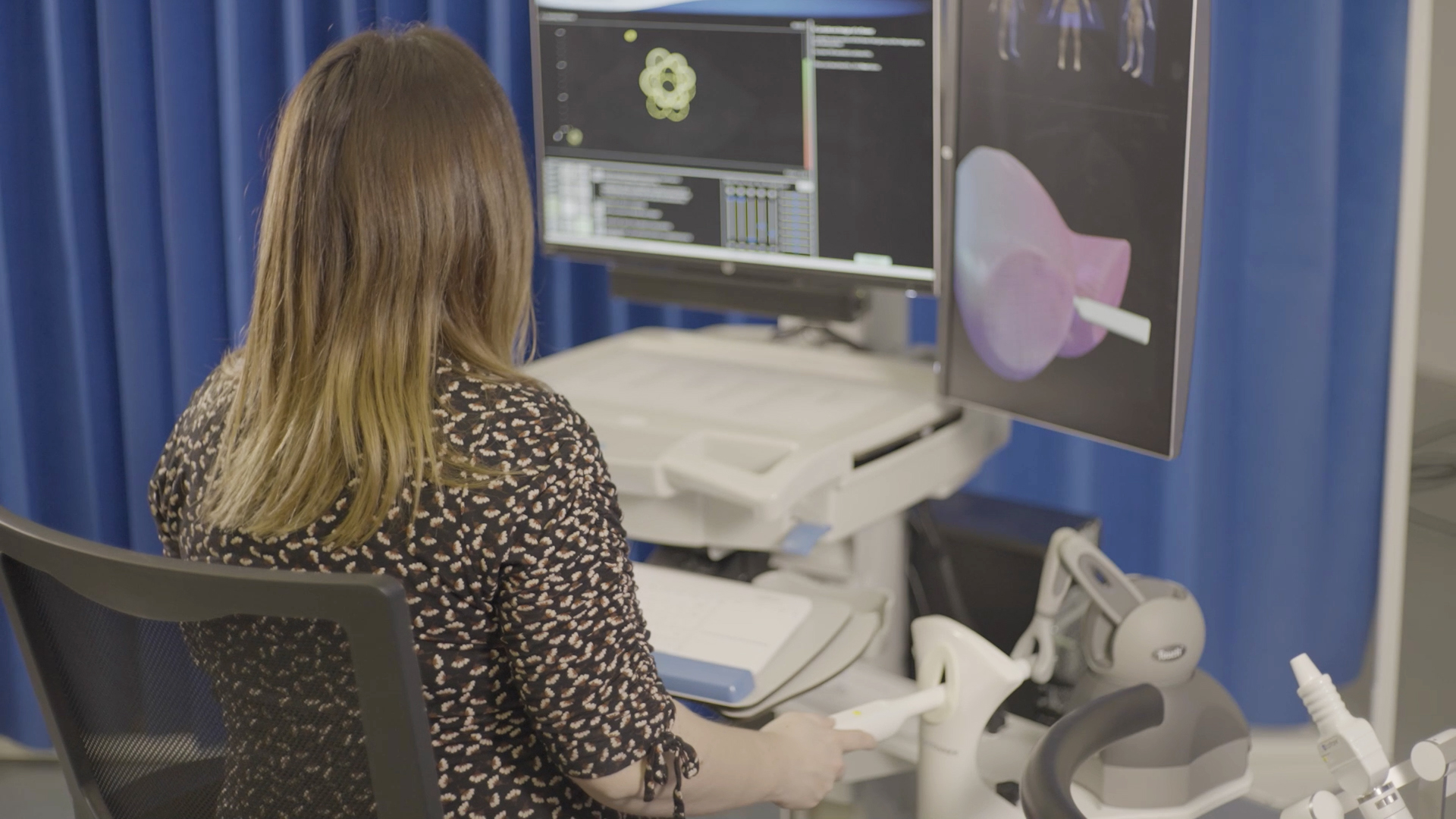 Advanced Obstetrics now on ScanTrainer
We're committed to providing effective solutions to teach ultrasound and echocardiography. Created using feedback from our customers, the ScanTrainer complete obstetrics package includes a Transvaginal Probe Manipulation module, Fetal Lie and Placenta Localisation module and a Colour and Spectral Doppler in Obstetrics module.
Created with your feedback
Founded out of industry-leading research, we pride ourselves on being at the forefront of technological development in the field of ultrasound imaging. Our customers are some of the world's leading teaching institutions and we're always pleased to have feedback to advise the next generation of products.
The ScanTrainer Complete Obstetrics Package has been developed with your feedback to enhance the learning pathway for transvaginal and transabdominal ultrasound. Here are just some of the ways in which your input has contributed to the package:
You asked to be able to teach the skills to use Spectral Doppler in obstetrics to reduce perinatal mortality.
We created a module covering the four important vessels (uterine artery, umbilical artery, ductus venosus and middle cerebral artery) teaching vessel location, sample gate placement, identifying normal and abnormal waveforms and measuring spectral values.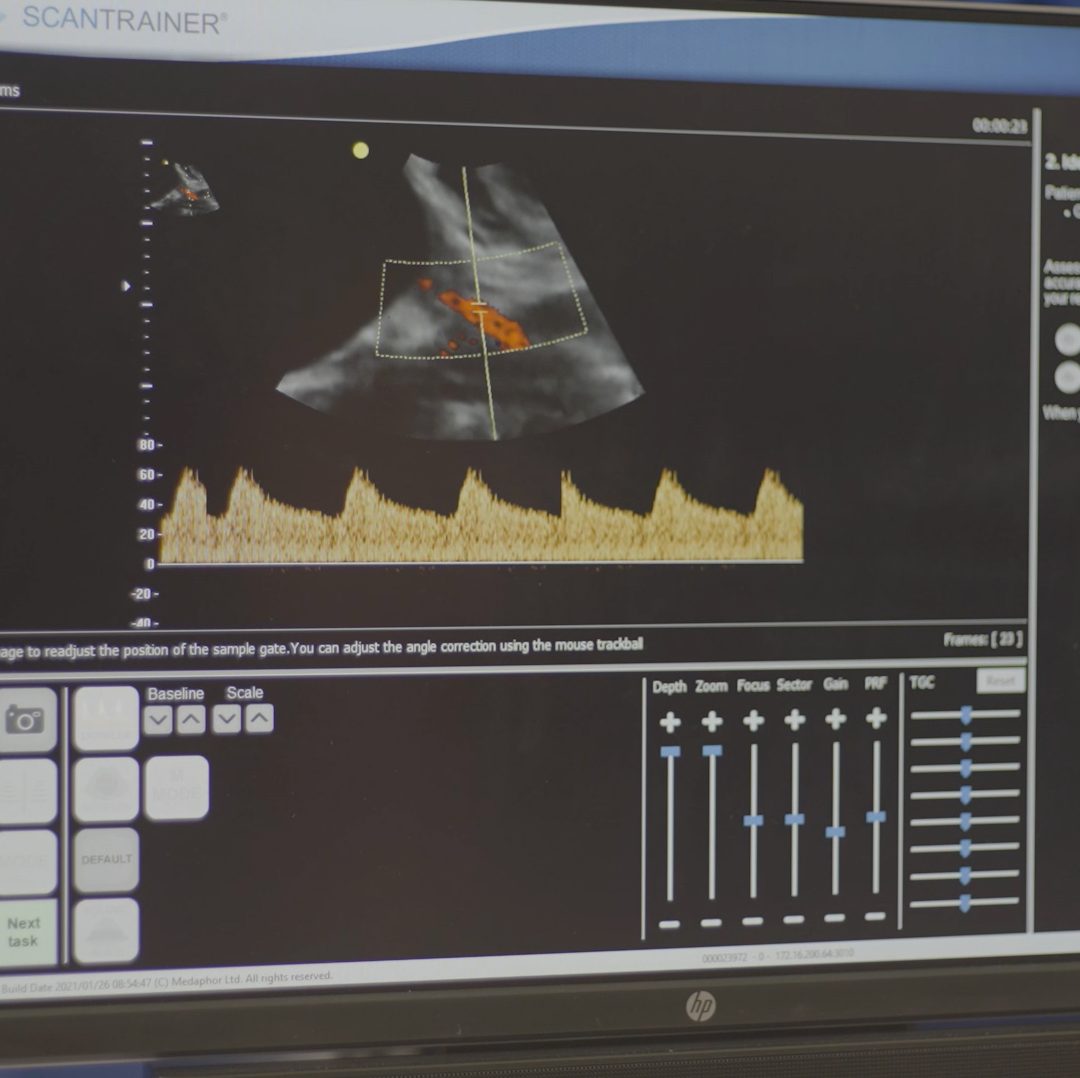 You told us you were missing a step in the learning pathway, to teach fetal presentation after probe manipulation, and before the transabdominal obstetrics core skills modules.
We created a whole module on fetal presentation and placenta localization to teach these important early skills. We also know how important it is to teach fetal presentation on as many fetuses as possible, so the module teaches these skills on 21 fetuses.
You told us that you loved the transabdominal probe manipulation module and really wanted a transvaginal version to help teach these tricky skills.
We created a transvaginal probe manipulation module in the same style as our popular transabdominal module. The module was designed carefully to teach all the difficult to learn skills when scanning in transvaginal mode.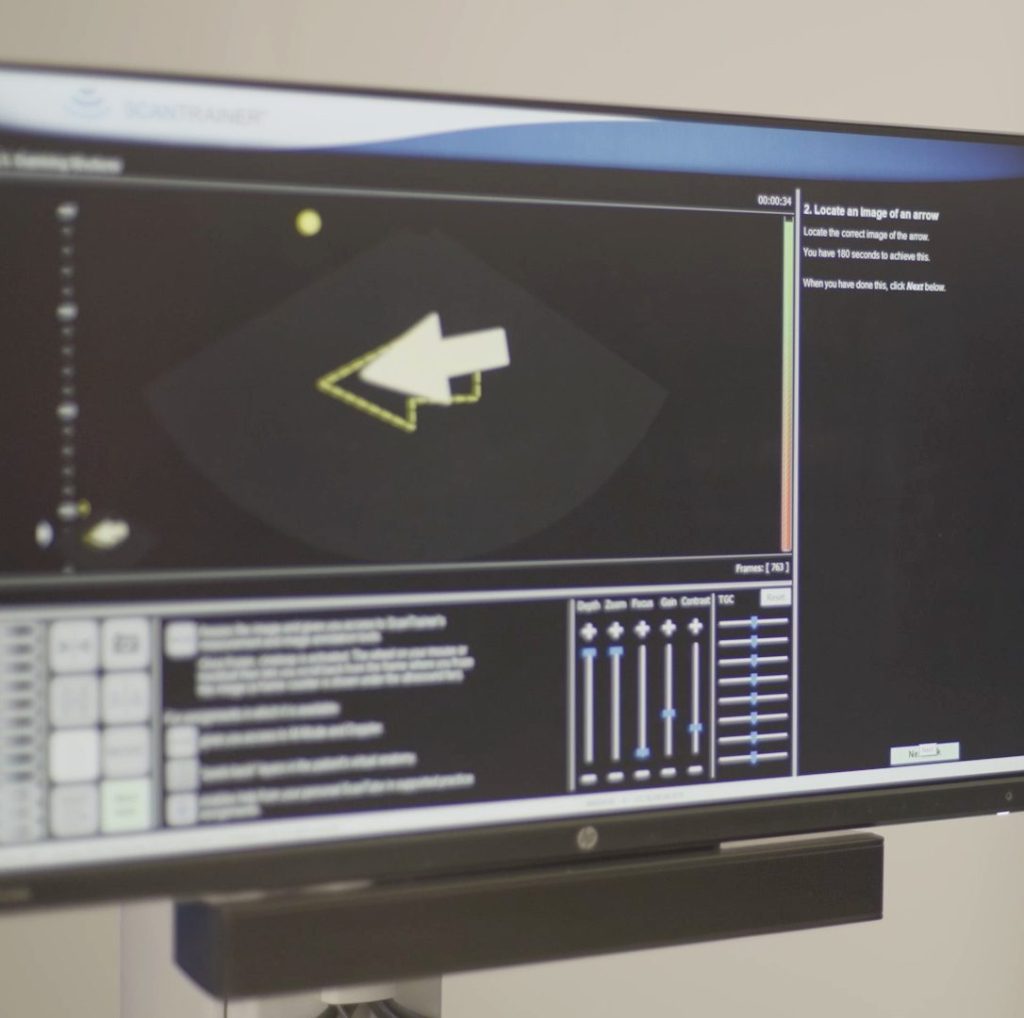 You told us we were missing a couple of steps in the learning pathway when asking people to begin learning scanning real ultrasound cases.
We created three modules to improve the early learning pathway. We now start with a module teaching ultrasound physics. Then there are two modules teaching probe manipulation, on transabdominal and transvaginal. Before then moving on to the Fetal Presentation module and finally onto the Core Skills.
Unlock your ScanTrainer
The ScanTrainer Complete Obstetrics Package is available as an upgrade to existing and new systems, bringing enhanced functionality, improved workflows, and new learning pathways. Upgrading is a cost-effective solution to enhance your learning program. Our specialists can advise on the best package to get the most out of your system, extending your education program and potentially saving your department money.
Get in touch today to unlock the potential of your ScanTrainer.