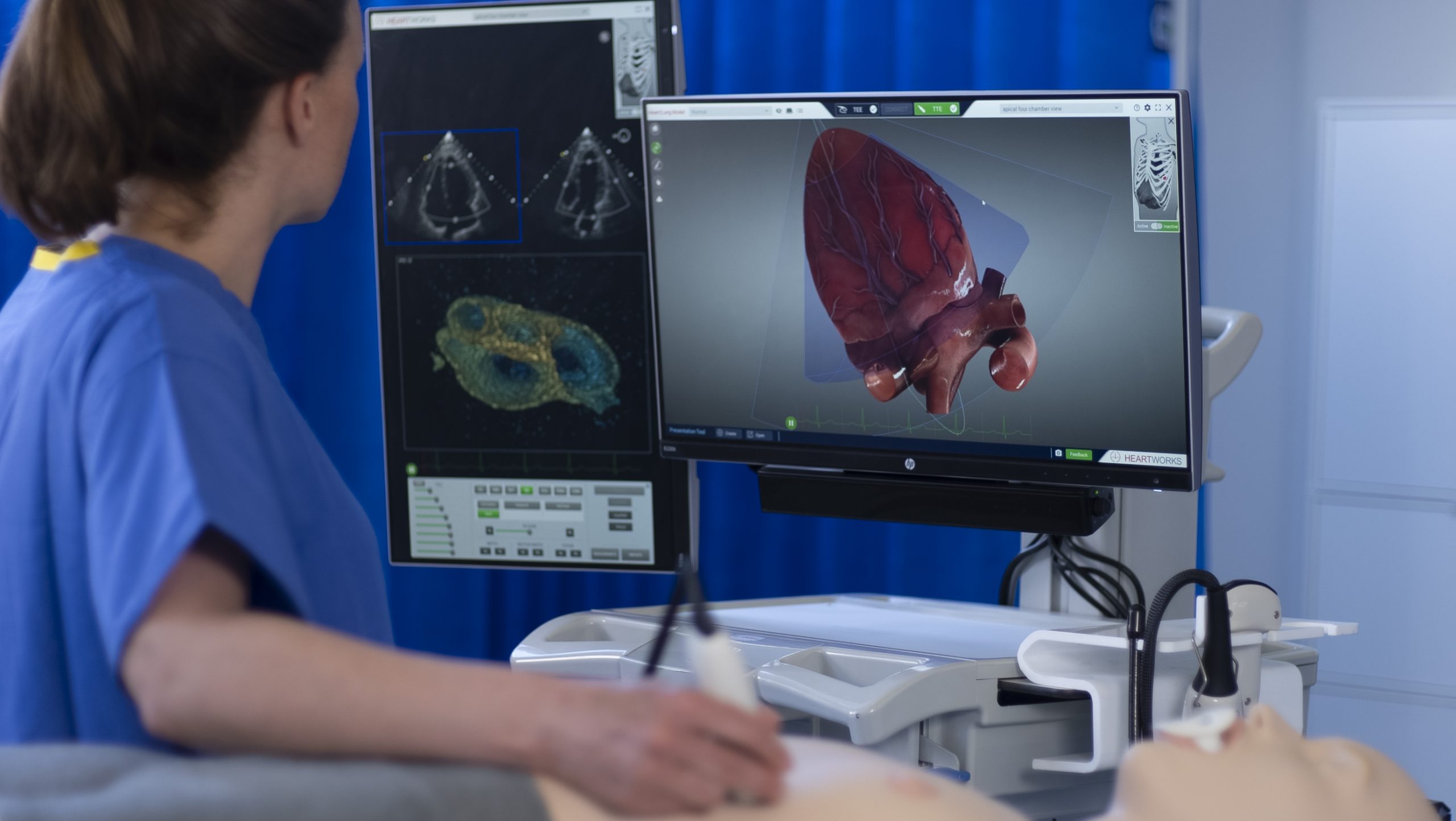 Comprehensive education in cardiac anatomy and Echocardiography
Developed by leading clinicians in cardiac anesthesiology; HeartWorks® is considered the most in-depth and realistic simulation in cardiac anatomy and echocardiography available today, with 30 pathology cases accompanied by an anatomically accurate, fully interactive 3D heart and a comprehensive anatomy textbook.
Comprehensive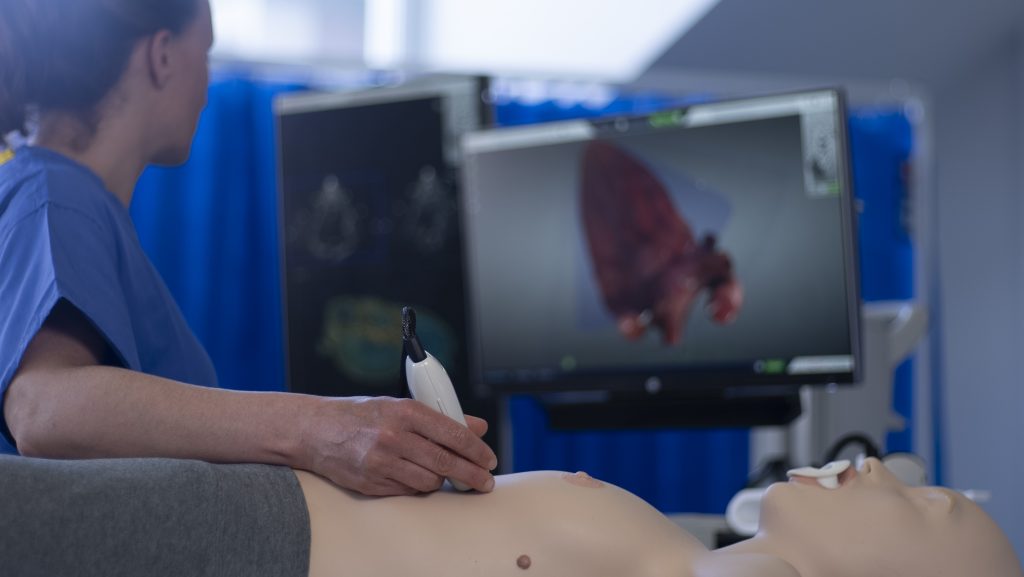 Teach cardiology and echocardiography your way, with a bespoke learning pathway
HeartWorks offers a range of packages for Transthoracic (TTE), Transesophageal (TEE), and 3D echocardiography, and can be expanded to include online eLearning and our on-system testing module, providing a fully comprehensive and customizable cardiac learning pathway. Combine HeartWorks with the BodyWorks simulator for a complete PoCUS & echocardiography solution.
Cardiac Anatomy
Fully explore and understand anatomy as it relates to ultrasound images
HeartWorks enables users to acquire a detailed knowledge of the heart anatomy and cardiac structures, for every case there is an anatomically accurate and fully interactive 3D heart which can be rotated, sliced in any direction, have any of the 135 intracardiac structures highlighted. The integrated textbook provides further information for a fuller understanding of cardiac anatomy.
Echocardiography
Explore 'gold-standard' TTE and TEE imaging views
Learn to acquire TTE images using key anatomical landmarks to find imaging windows and compensate for obstructions, just like in real life, and perform true-to-life TEE examinations with controls for ante and retroflexion, lateral flexion, and omniplane rotation. The system includes the best-practice imaging views for 20 TTE and 28 TEE imagining planes, meaning trainees can learn to acquire these views without the need for tutor supervision.
START 2.0
Assess proficiency in cardiac anatomy and echocardiography
The HeartWorks Student Training Assessment and Review Tool (START) completes the HeartWorks learning pathway, providing the ability to assess proficiency in cardiac anatomy, echocardiography, and even diagnostic capabilities. START 2.0 includes 23 pre-built tests ranging from ventricular function assessment to evaluation of cardiac valves, as well as focused protocols and comprehensive echo studies
NEW FEATURES IN MULTIPLANAR RECONSTRUCTION!
New features in Multiplanar Reconstruction (MPR) provide students with even more opportunity to explore and inspect the volume they've acquired, leading to better learning and patient outcomes.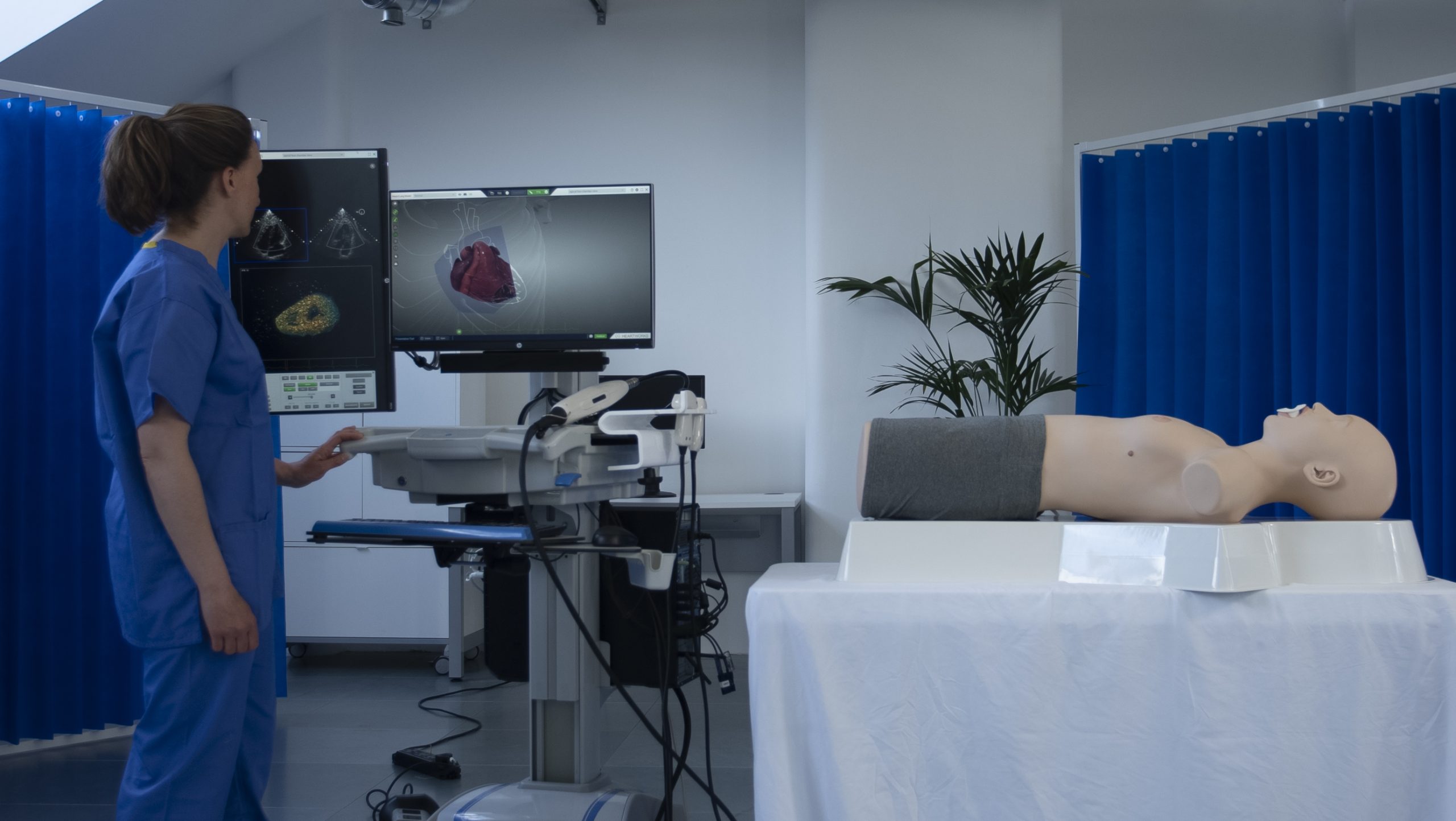 "HeartWorks is an essential addition to any unit offering an ultrasound and echocardiography service, or trying to teach such skills."
Dr Craig Morris, Consultant Intensivist & Anaesthetist, Royal Derby Hospital, UK. Emeritus Professor of Cardiac Morphology, Institute of Child Health
Teach your way with a cardiac learning pathway tailored to suit your curriculum. Create impressive presentations on cardiac function or anatomy, tailor tests to suit individual learning goals, or teach advanced 3D echocardiography – design you bespoke learning pathway with help from our experts.
Comprehensive Transthoracic Echocardiography (TTE) scanning using the TTE probe, with accurate, palpable anatomical landmarks to aid probe positioning and image acquisition.
Learn the principles of live 3D echocardiography (AKA 4D Echocardiography) and get an unparalleled understanding of complex cardiac anatomy and pathology using real-time image acquisition and manipulation techniques.
HeartWorks includes a wide range of patient cases, including normal heart and lungs, various diseased states, and key cardiac devices. All of which can be interrogated with Color, PW & CW Doppler, M-Mode.
True-to-life Transesophageal Echocardiography (TEE) examinations using the TEE probe, with realistic controls for ante and retroflexion, lateral flexion and, omniplane rotation.
Designed to support structured learning in cardiac anatomy and echocardiography, the HeartWorks learning pathway provides all of the tools to support your learning program, from self-directed eLearning packages through to customizable assessment tools.
---
Related products:
Learn cardiac anatomy and echocardiography on a portable tablet.
Interactive Point-of-Care Ultrasound (PoCUS) Scenario Training.
Safe and effective training tool for pediatric and neonatal ultrasound.