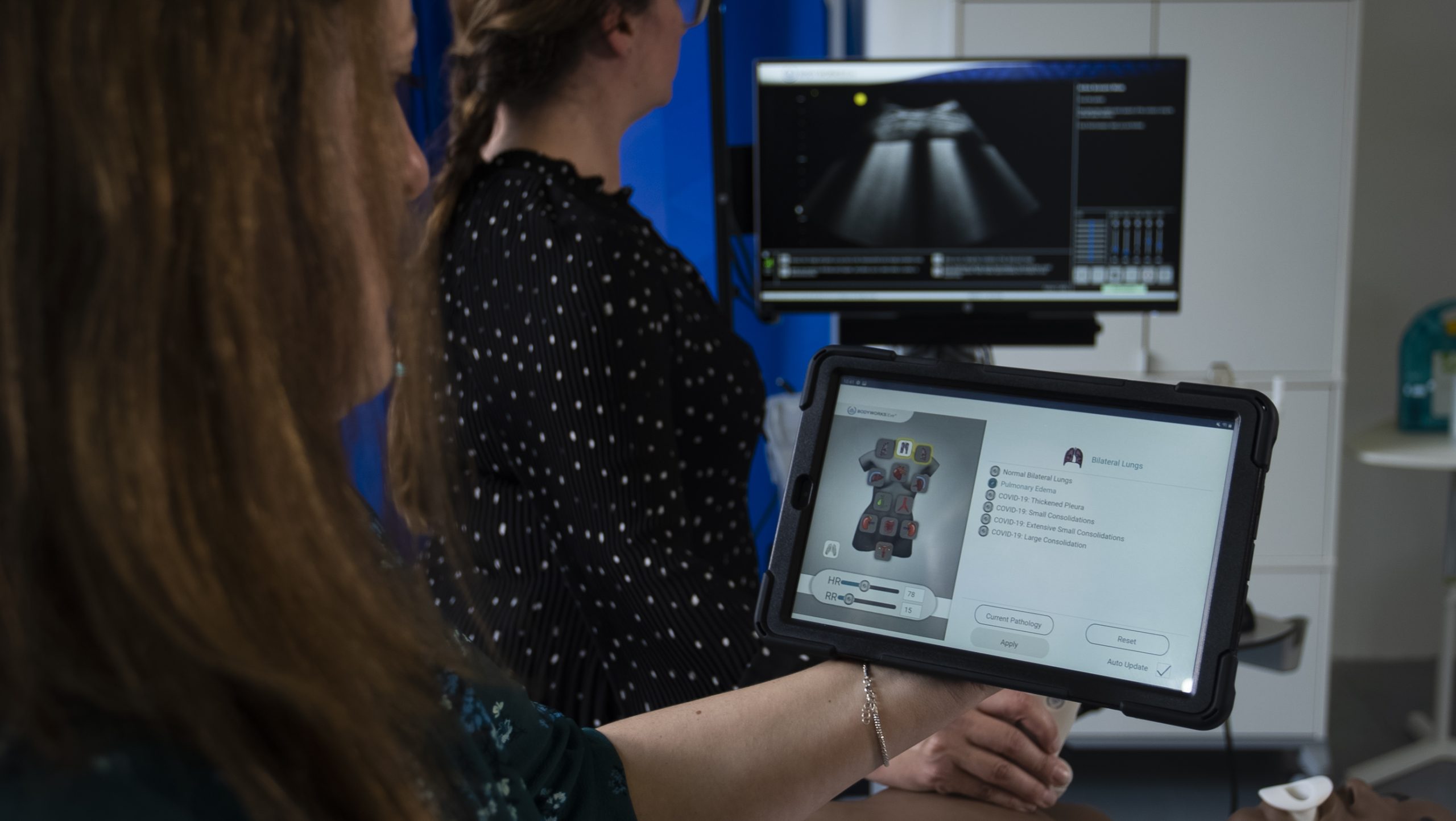 Emergency and
Point-of-Care Ultrasound
Point-of-Care Ultrasound (PoCUS)
scenario training
Ultrasound is the fastest, safest and most cost-effective imaging modality within a hospital. When performed at the bedside, ultrasound provides almost instant diagnostic information to inform clinical diagnosis and treatment.
Ultrasound use is increasing across departments and specialties. Ultrasound now plays a pivotal role in emergency and point-of-care departments – but it's a difficult skill to learn. Opportunities for practise in clinic are limited and when high-stakes scenarios occur, patient care takes the priority over training opportunities. Our vision is to make clinical diagnostic ultrasound easier to learn by providing high-fidelity ultrasound simulation.
Ultrasound Simulation for Point-of-Care
Realistic simulation in Point-of-Care Ultrasound (PoCUS) with accurate anatomical landmarks, active scenarios, and built-in emergency and point-of-care protocols.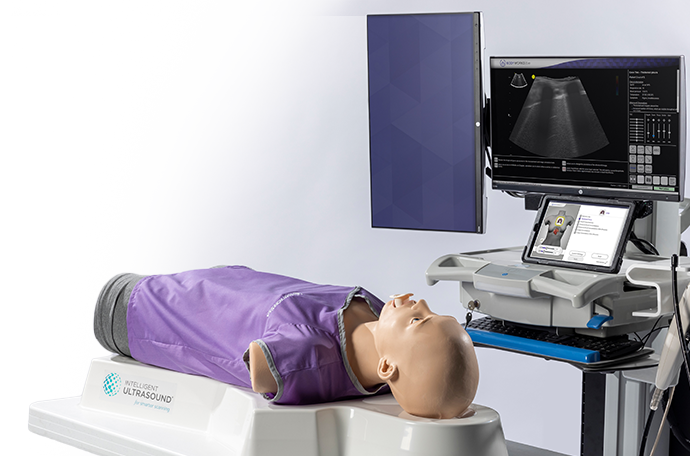 Learn the basics of Probe-manipulation and image acquisition with guided eLearning to support health care professionals.
An all-in-one training solution to teach ultrasound-guided needling safely and effectively, using non-invasive needle insertion during real-time scanning on a real subject.
Safe, realistic simulator for Point-of-Care Ultrasound (PoCUS) and Echocardiography (TTE & TEE) in pediatric and neonatal care.