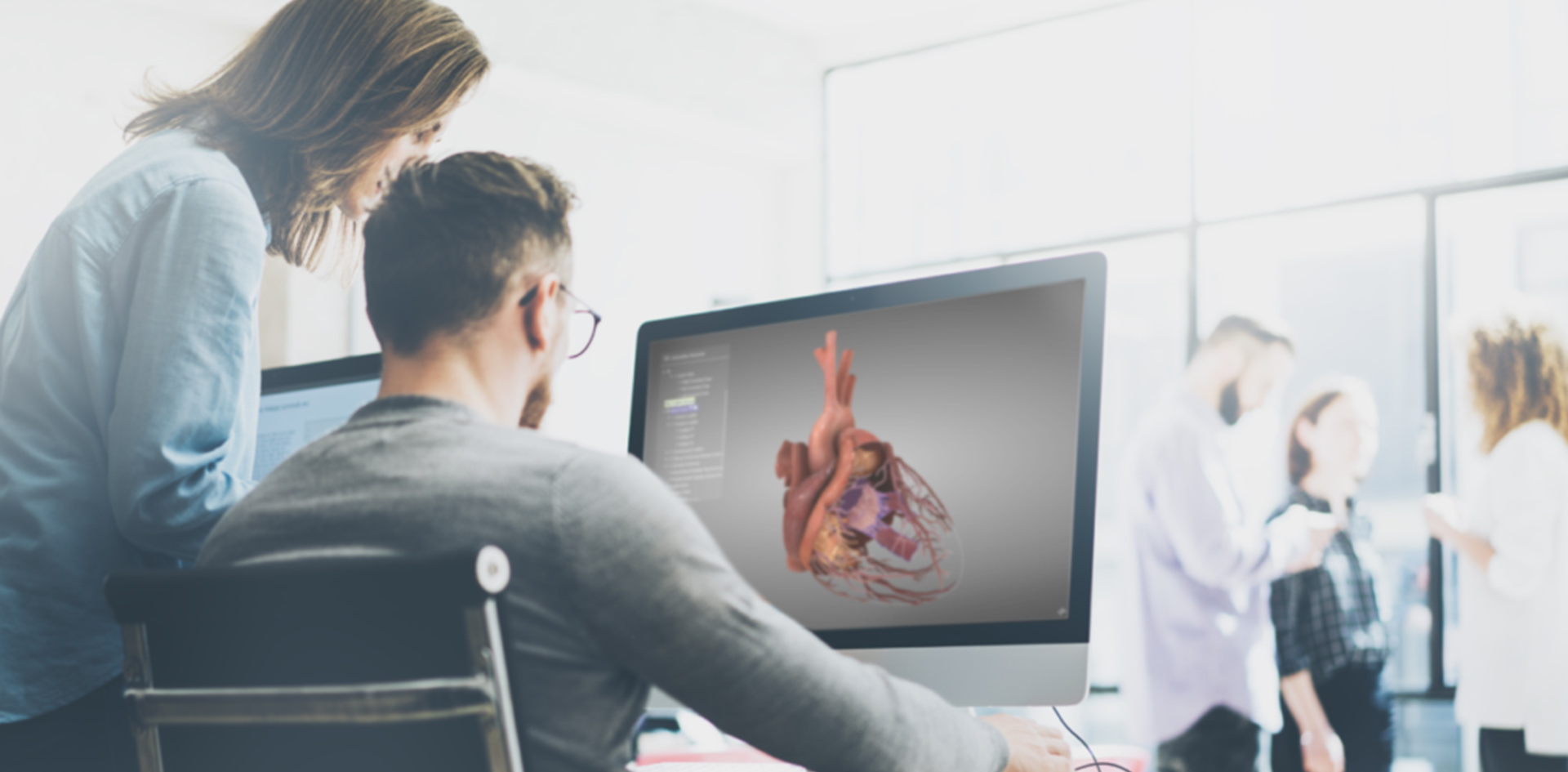 Work with us
We are a young company that's always looking for people who want to make a difference. Yes, we need certain skills, but we are not restricted by this and enjoy meeting bright minds who can challenge our status quo.

We aim to attract, recruit and retain staff from the widest possible talent pool. We are an equal opportunities employer and positively encourage applications from suitably qualified and eligible candidates regardless of sex, race, disability, age, sexual orientation, gender reassignment, religion or belief, marital status, or pregnancy and maternity.

We believe we are changing the potential of ultrasound around the world. If you think you can help us reach that goal, please send your CV to recruitment@intelligentultrasound.com
---
Medical Writer and Project Support Officer
Are you a motivated, proactive individual who has a keen attention to detail, who can work autonomously and wants to be part of a great team? We at Intelligent Ultrasound are looking to hire the right person for a Medical Writer and Project Support Officer position within our Clinical Division R&D team and this role could be for you.
The successful candidate will have the ability to explain scientific, clinical and technical concepts clearly in formal or scientific documentation. Experience in a regulated scientific environment would be desirable, however if a recent graduate, a degree in a scientific discipline with an application to healthcare would be required.
You will be responsible for:
Creation and maintenance of technical file documentation, plans and reports to meet Quality Management System standards and goals
Organisation of clinical studies for data collection, product testing and validation
Preparation of reports summarising clinical studies or experiments and related documentation for internal and external clients
Use of tracking sheets, process documents, issue trackers and other systems for the organisation of the above tasks as directed by your managers and the Quality Management System
Liaison with other members of the development teams, medical teams and regulatory personnel to support the above activities as well as interaction with external consultants as appropriate to achieve project goals
Requirements for the role:
Ability to interpret and summarise data and results, including statistical considerations
Ability to write, review and QC project documentation to ensure requirements are met and that documentation is scientifically and technically accurate
Will need to be comfortable working withing our quality management system
Must have experience preparing and maintaining formal technical project documentation and protocols or procedures within a scientific or regulated industry
Accuracy and keen eye for detail is paramount
Good understanding of standard clinical and development documentation
Understand regulated development processes; experience of medical device development documentation would be advantageous
Must have the ability to work independently as well as part of a wider team, work to tight deadlines and have excellent prioritisation skills
Good understanding of Statistics
If you think this is you, please send your CV to recruitment@intelligentultrasound.com
Senior Graphics Software Engineer
Use your Graphics Engineering skills to make the world a better place! We need you to help us create innovative healthcare-education solutions, specifically developing our ultrasound simulation software to improve outcomes for millions of people worldwide. We want a creative individual to work alongside a small and skilled team to improve the simulation and learning experience we provide in ultrasound.
Your role will involve:
Using your expertise to help make the platform more streamlined, engaging, and fun for users.
Designing and implementing solutions to a broad range of technical problems both on your own and with your team.
Improving the visuals of the ultrasound simulation in the main application, shader, and tools for asset creation.
Optimising the current software and improving user experience.
Promoting our collaborative team culture, operating across technical boundaries to be both results driven, and development focussed.
Updating the content on the Learning Management system.
Supporting wider projects within the Research and Development team, experimenting with AI led solutions.
The requirements for this role are:
A minimum of 5 years' experience in a similar role
Very good knowledge of C++
Experience of leading projects
Adept with OpenGL, real-time graphics, VS/Windows Dev
Prior medical knowledge isn't necessary for the role. Candidates will likely have come from a games/film industry and must have a strong background in real-time graphics.
If you think this is you, please send your CV to recruitment@intelligentultrasound.com