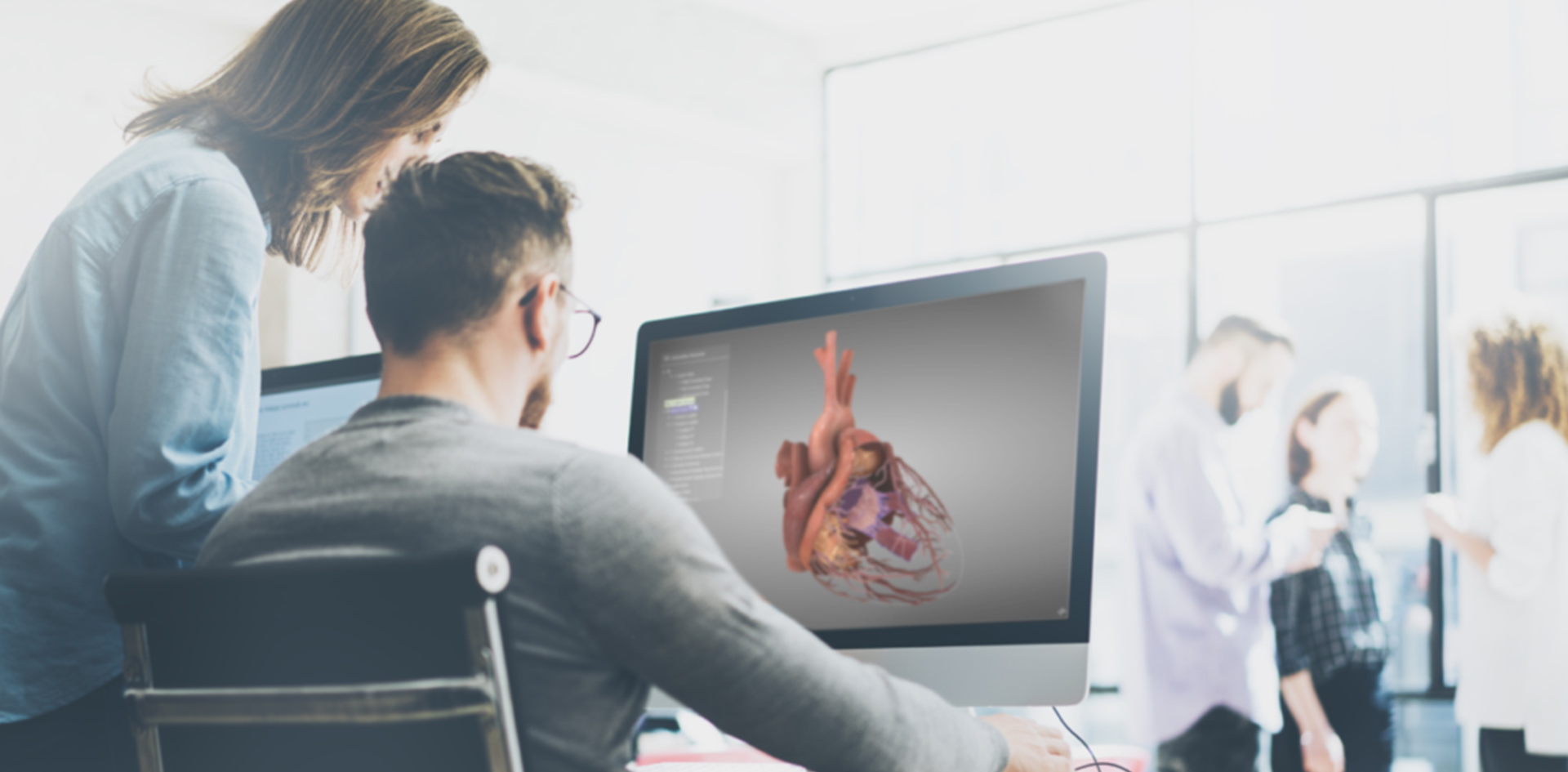 Work with us
We are a young company that's always looking for people who want to make a difference. Yes, we need certain skills, but we are not restricted by this and enjoy meeting bright minds who can challenge our status quo.

We aim to attract, recruit and retain staff from the widest possible talent pool. We are an equal opportunities employer and positively encourage applications from suitably qualified and eligible candidates regardless of sex, race, disability, age, sexual orientation, gender reassignment, religion or belief, marital status, or pregnancy and maternity.

We believe we are changing the potential of ultrasound around the world. If you think you can help us reach that goal, please send your CV to recruitment@intelligentultrasound.com
---
Senior Machine Learning Software Engineer
Use your skills to make the world a better place! We need you to help us create and improve our AI product offering. You must be a passionate and creative individual with proven experience in machine learning. You must be excited to work alongside our existing team make significant improvements within our industry.
Your role will involve:
Leading development teams for new and existing product developments.
Providing technical leadership and mentorship throughout the team.
Developing, supporting and enhancing our existing product lines (ScanTrainer, ScanNav, AnatomyGuide)
Using various machine learning frameworks (including Tensorflow and Keras) as well as related software technologies (including Python, OpenCv, C++, WinML and wxWidgets)
The curation labelling and annotation of data for machine learning algorithms and production of project documentation.
Developing, supporting and enhancing prototypes and product concepts.
The requirements for this role are:
Solid experience in a similar role.
Very good knowledge of AI Machine learning technologies as mentioned above.
Experience of leading teams and working cross-functionally.
Keen to make improvements and keep up to date in techniques surrounding machine learning.
If you think this is you, please send your CV to recruitment@intelligentultrasound.com
Product Manager (AI)
We need you to provide strategic and tactical product management for our AI products. We want a creative individual with a passion for our products, to interact with OEM partners as well as conducting extensive market research through interaction with potential customers, KOL's and collaboration partners to understand market needs and trends.
Your role will involve:
Responsibility for the product launch and management of our Clinical Division products.
Proposing and agreeing market strategy moving forward.
Own the definition of product benefits and key functionality and work with the project team to ensure its realisation.
The specification of characterisation, verification and validation plans to appropriate statistical standards.
Working with KOLs.
Developing and evaluating new business opportunities.
The requirements for this role are:
Background in product management or strategic marketing within the medical devices sector (within ultrasound and/or medical devices sector would be a distinct advantage)
Solid experience with product/project management for medical devices covering both development and regulatory processes.
Relationship management experience.
Having an ability to create persuasive finally backed business cases supported by rigorous market intelligence.
The ability to work collaboratively with excellent communication and organisational skills.
Being able to empathise with the potential user base and evaluate their clinical needs.
MBA qualified would be desirable.
If you think this is you, please send your CV to recruitment@intelligentultrasound.com