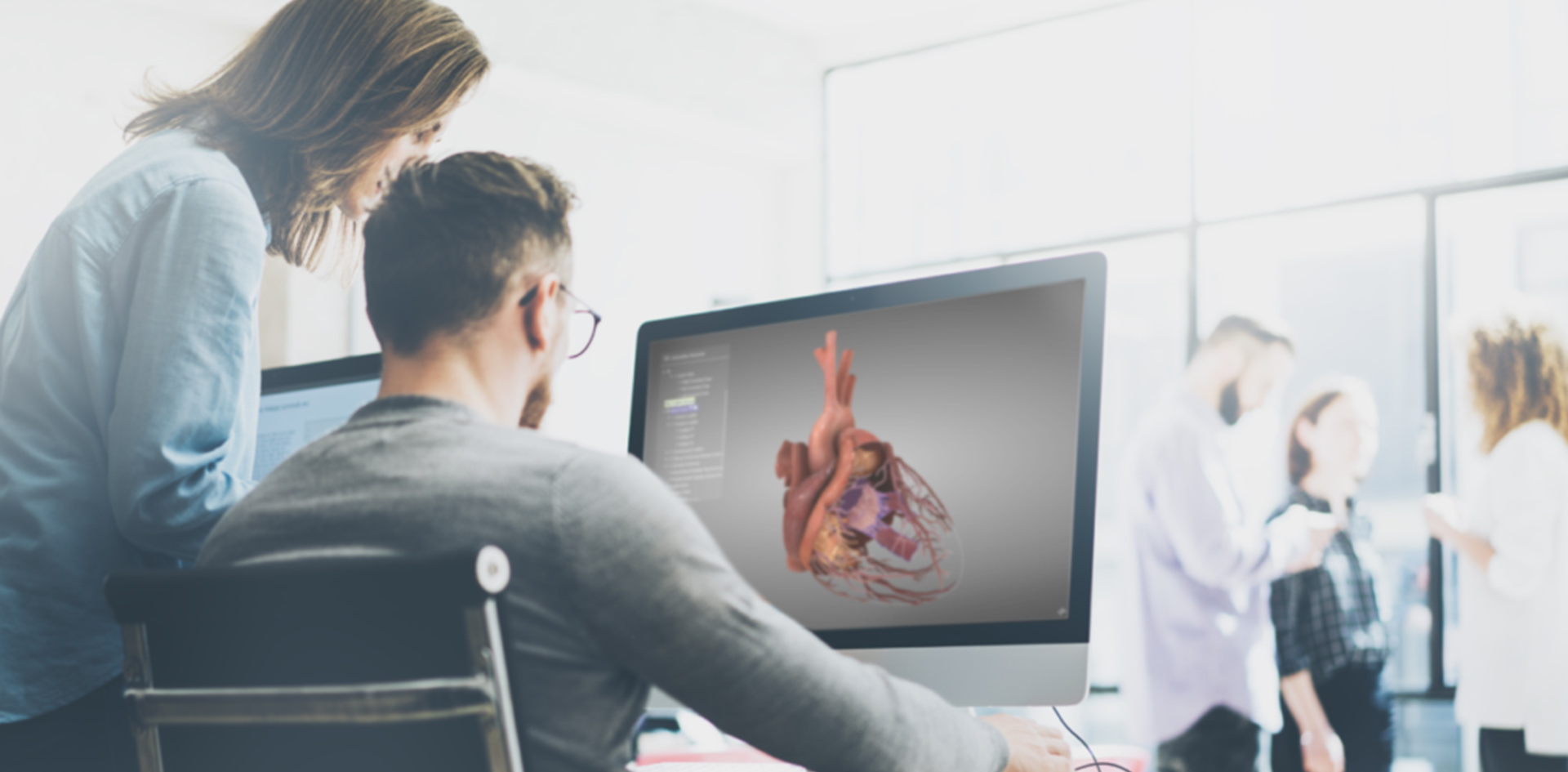 Work with us
Want to make a difference?
At Intelligent Ultrasound (IU), we're always looking for people who want to make a difference. Yes, we need certain skills, but we are not restricted by this and enjoy meeting bright minds who can challenge our status quo.

We aim to attract, recruit and retain staff from the widest possible talent pool. We believe we are changing the potential of ultrasound around the world. If you think you can help us reach that goal, read on …
Why work for Intelligent Ultrasound?
At IU we develop and deliver cutting edge technology which is unlocking ultrasound for everyone. Our vision is to harness the power of the new generation of AI algorithms to make ultrasound simpler to use and easier to learn by training clinicians in the classroom, and then supporting and guiding them in the clinic, while they are scanning. The end result – earlier diagnosis, leading to better patient outcomes.
We pride ourselves on being at the forefront of technological development in the field of ultrasound imaging, today we have more than 1,350 systems in over 650 medical institutions around the world.
To deliver this, our team has a wide range of skills, from developers and graphic designers to project and customer managers.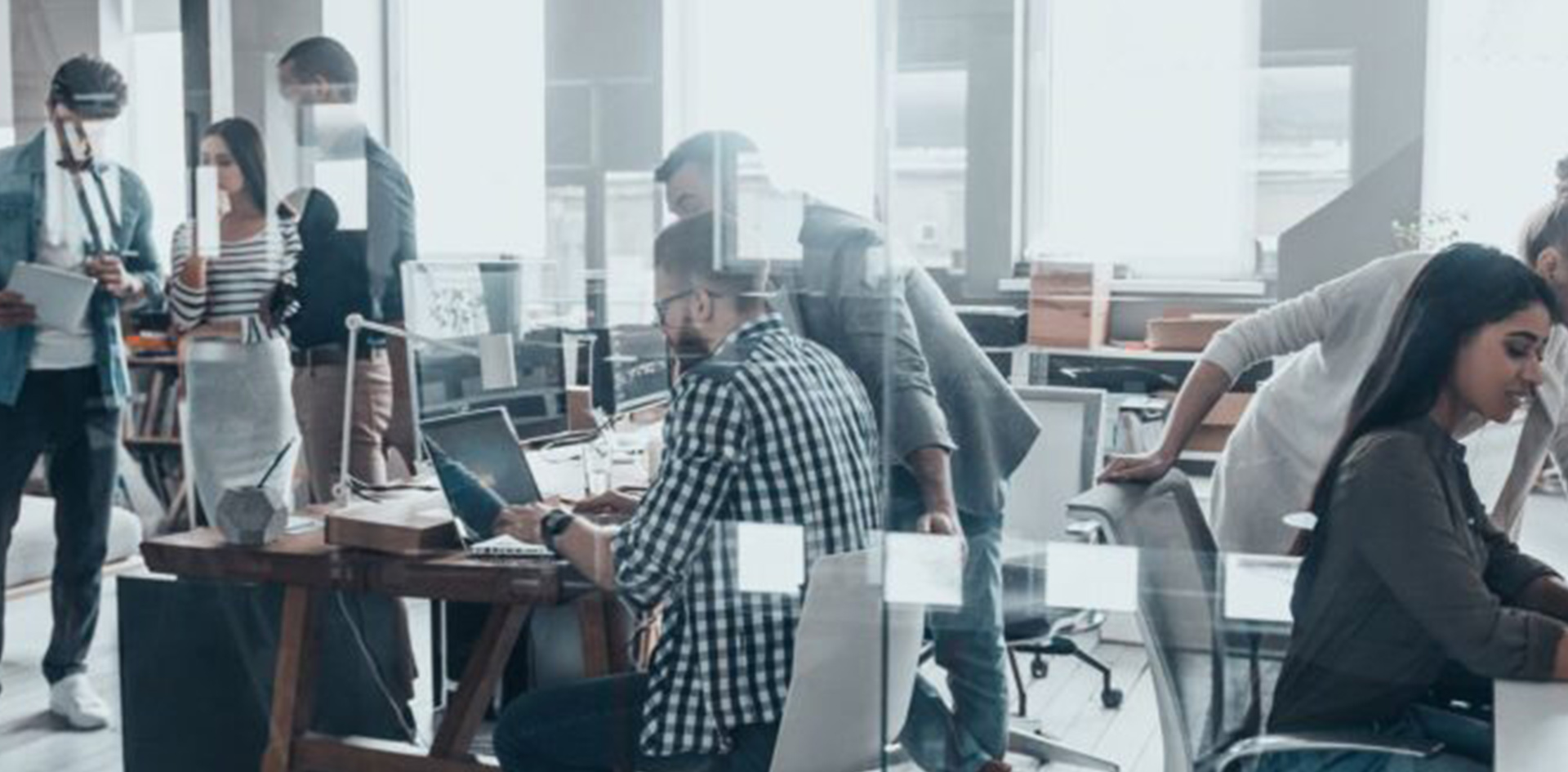 "At Intelligent Ultrasound there is a company culture of approachability and respect. I have always been given the space and opportunity to express my ideas and opinions, safe in the knowledge that everyone on the team respects each other! This has been invaluable in nurturing my confidence within my role and feeling like I make an impact on areas that matter to me."
Megan Morecroft, Medical Writer / Project Support Officer


What you'll get in return
At IU, our success depends on our people, so we look after them. When joining our team, you will benefit from:
Flexible Working: While its great to see everyone onsite regularly, we understand that the talent we're looking for may not be located on our doorstep(s) and may need to work outside of the standard 9am – 5pm. At IU we offer hybrid working (a mix of home and office) and are happy to discuss working hours which suit our employees, while allowing us to meet our objectives.
State of the art offices: When you are in the office, you'll be based at either Hodge House in Cardiff city centre, Deerfield Parkway in Alpharetta or our Caerphilly distribution centre. All our facilities are accessible and equipped with the latest technology to enable you to perform in your role and deliver.
An employer who cares: We understand that for our business to be successful we need to recognize, understand and manage the environmental, social and governance (ESG) issues that are important to both our stakeholders and our business. In 2021 we formalized our approach and set up an ESG working group, read our ESG strategy and report.
A diverse and equal environment: We are an equal opportunities employer and positively encourage applications from suitably qualified and eligible candidates regardless of sex, race, disability, age, sexual orientation, gender reassignment, religion or belief, marital status, or pregnancy and maternity.
Ongoing development: We recognize the personal (and business) need for ongoing training and development. Where relevant, we are proud to support our team with further education.
---
Current Vacancies
---
Warehouse Apprentice
Overview of role
Reporting to the Warehouse & Logistics Supervisor, assisting with the efficient management and control of the warehouse function in Caerphilly. Provide an effective and reliable service to customers (internal & External) whilst meeting all business needs. Assisting with the planning and managing logistics, warehouse and transportation services, to feed business operations and customer demand. Efficient inventory management optimisation.
Person specification
Good inter-personal and communication skills
Willing to learn the processes & procedure that are in place
Able to carry out tasks with little or no supervision after training
Ability to meet objectives and performance metrics after training
Good I.T skills
Analytical and numerical
Able to assist in decision making (have an Opinion)
Excellent attention to detail
Contribute to creating a positive team atmosphere
Comply with the Health, Safety and Environmental policies
Embrace personal challenges
Be confident, adaptable, approachable, and honest
Responsibilities
Assist in reviewing efficiency enabling the department to reduce costs and deliver continuous improvements
Assist in creating a safe working environment, adhering to HS&E procedures
Housekeeping
Logistics
Assist in driving a zero-tolerance mindset for deviation from quality processes
Assist in the planning, coordination and monitoring of the receipt, storage and despatch of goods
Assist in the creation and supply of departmental KPI's
Inventory Management
Assist in the accuracy of inventory levels within the operating system, with physical verification and details reconciliation of discrepancies
Ensure any hazardous materials are stored in accordance with requirements
Ensure all documentation is accurate relating to all goods received and all goods despatched
Warehousing
Contribute to the creation and implementation of best practice warehouse vision, strategy, policies, processes and procedures to aid and improve operational performance
Assist in an efficient warehouse operation
Ensure regular housekeeping is undertaken
Ensure all daily, weekly & monthly paperwork is filled in on time and in full
If you think this is you, please send your CV to recruitment@intelligentultrasound.com
QA Engineer
Overview of role
Reporting to the Head of Regulatory Affairs, the QA Engineer will be responsible for product release testing and quality assessment to ensure that our products are ready for routine production.
Responsibilities
Work with product management and R&D teams to define product acceptance criteria
Generate and maintain test plans and test reports for each product type and configuration to ensure required quality for routine production
Work with development teams to maintain and improve upon technical and automated tests
Liaise with any sub-contractors to ensure the delivered software is of required quality and meets acceptance criteria
Liaise with build to ensure routine production meets required quality (but this is not a QC role for routine build)
Work within the ISO 13485 QMS
Additional tasks may need to be taken up as and when they become necessary
Person specification
A diploma, degree in the field of computer science, or equivalent experience in software testing, support, etc
Knowledge of software testing
Able to write technical documentation
Attention to detail and keen to find faults
Team player but able to work independently when required
Focused and goal oriented
Able to organise workload and set priorities
Able to communicate issues clearly and concisely
If you think this is you, please send your CV to recruitment@intelligentultrasound.com
Contact us
Ready to make a difference? Send your CV to recruitment@intelligentultrasound.com