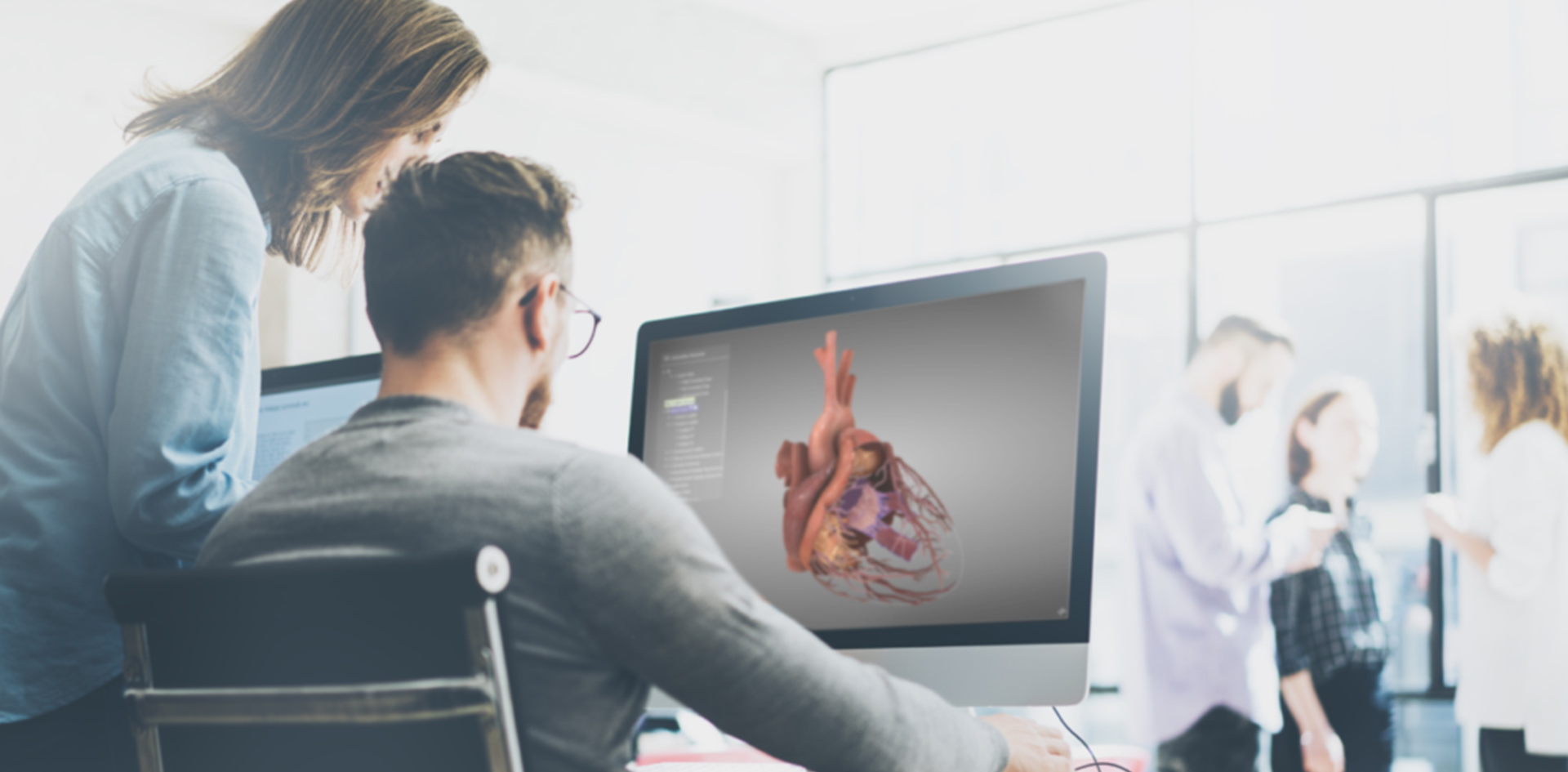 Work with us
Want to make a difference?
At Intelligent Ultrasound (IU), we're always looking for people who want to make a difference. Yes, we need certain skills, but we are not restricted by this and enjoy meeting bright minds who can challenge our status quo.

We aim to attract, recruit and retain staff from the widest possible talent pool. We believe we are changing the potential of ultrasound around the world. If you think you can help us reach that goal, read on …
Why work for Intelligent Ultrasound?
At IU we develop and deliver cutting edge technology which is unlocking ultrasound for everyone. Our vision is to harness the power of the new generation of AI algorithms to make ultrasound simpler to use and easier to learn by training clinicians in the classroom, and then supporting and guiding them in the clinic, while they are scanning. The end result – earlier diagnosis, leading to better patient outcomes.
We pride ourselves on being at the forefront of technological development in the field of ultrasound imaging, today we have more than 1,350 systems in over 650 medical institutions around the world.
To deliver this, our team has a wide range of skills, from developers and graphic designers to project and customer managers.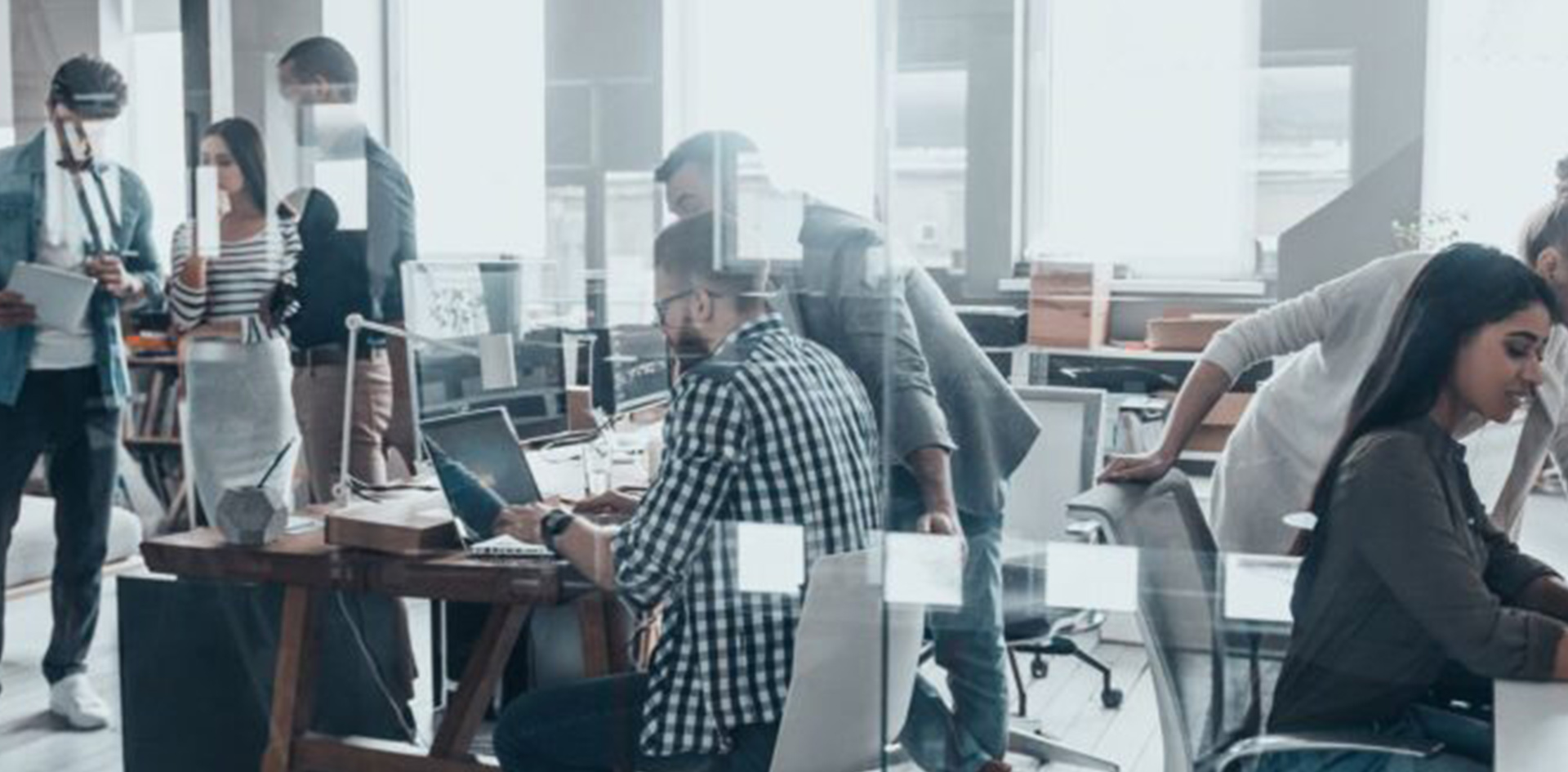 "At Intelligent Ultrasound there is a company culture of approachability and respect. I have always been given the space and opportunity to express my ideas and opinions, safe in the knowledge that everyone on the team respects each other! This has been invaluable in nurturing my confidence within my role and feeling like I make an impact on areas that matter to me."
Megan Morecroft, Medical Writer / Project Support Officer


What you'll get in return
At IU, our success depends on our people, so we look after them. When joining our team, you will benefit from:
Flexible Working: While its great to see everyone onsite regularly, we understand that the talent we're looking for may not be located on our doorstep(s) and may need to work outside of the standard 9am – 5pm. At IU we offer hybrid working (a mix of home and office) and are happy to discuss working hours which suit our employees, while allowing us to meet our objectives.
State of the art offices: When you are in the office, you'll be based at either Hodge House in Cardiff city centre, Deerfield Parkway in Alpharetta or our Caerphilly distribution centre. All our facilities are accessible and equipped with the latest technology to enable you to perform in your role and deliver.
An employer who cares: We understand that for our business to be successful we need to recognize, understand and manage the environmental, social and governance (ESG) issues that are important to both our stakeholders and our business. In 2021 we formalized our approach and set up an ESG working group, read our ESG strategy and report.
A diverse and equal environment: We are an equal opportunities employer and positively encourage applications from suitably qualified and eligible candidates regardless of sex, race, disability, age, sexual orientation, gender reassignment, religion or belief, marital status, or pregnancy and maternity.
Ongoing development: We recognize the personal (and business) need for ongoing training and development. Where relevant, we are proud to support our team with further education.
---
Current Vacancies
---
Inside Sales Representative
The role of Inside Sales Representative is newly created for Intelligent Ultrasound and will play an integral part in developing client relationships and actively supporting the Business Development team.
The UK Inside Sales Representative is responsible for identifying sales opportunities within the company's existing UK customer base to upgrade their existing Intelligent Ultrasound simulators.
Once identified, they will also be responsible for managing the existing customer sales opportunities through the sales pipeline, closing sales, and hitting revenue targets.
In addition, they will also be responsible for dealing with and qualifying all incoming new business sales leads into the UK, then passing the qualified new business sales leads onto the relevant UK Business Development Manager for further development and closure.
The successful applicant will ideally have prior experience or interest in the medical sales industry and demonstrate a real hunger to drive sales through impeccable market knowledge, fact finding and cultivating relationships.
Responsibilities
Achieve and exceed defined sales targets for existing customers and new business lead qualification.
Work with existing UK customers via phone and email, cultivating relationships to identify sales opportunities.
Contact and qualify all inbound sales leads, passing on to the relevant Business Development Manager once qualified.
Contact and convert legacy sales leads.
Negotiate and close sales to existing customers.
Work with the applications specialists to arrange and deliver virtual demonstrations.
Collaborate with the marketing team to find and generate prospecting lists, generating marketing campaigns to boost engagement.
Provide customer feedback to product management team to aid development.
Maintain detailed & accurate customer and sales information through salesforce CRM.
Assist existing customers with Account Management queries.
Person Specification
Previous inside sales experience is essential, medical sales experience is desirable.
Demonstrable experience of achieving sales targets
Highly motivated to seek out and deliver on new sales opportunities.
Highly organised at managing a sales and customer pipeline through CRM systems.
Able to deal with high volume of emails and calls daily.
Excellent communication, able to collaborate in internal and external teams.
Shows active listening skills, able to understand a customer's requirements.
Works well independently and as part of a team.
Forward thinking and demonstrates a thirst for knowledge.
What's on Offer
Competitive salary, commission and bonus scheme
25 days annual leave, plus bank holidays
Pension scheme: 5% employer contribution, 5% employee contribution
Discretionary annual bonus of up to 10%
Death in service (4 x salary)
Family health insurance (Vitality)
Share options possible after 1 year of service
Flexible working – home and office hybrid working
Salary sacrifice scheme for electric cars/bicycles
Business Development Manager
If you are a natural people's person and looking to work in a close-knit sales team as well as be close to business decision making, this could be your ideal next career move.
With the business now entering a new phase of growth, we're keen to bring in a talented Business Development Manager (the role will cover Wales and the Southwest), someone who will enable expansion and bring a self-driven attitude to the team.
You will be someone who thrives on achieving and exceeding targets in your defined geographical territory. You will be responsible for generating sales opportunities in your region, managing them through the sales pipeline and closing the sale.
The role will also involve liaising with the application specialist team to arrange virtual demonstrations, working with the marketing team to generate campaigns and working with the product management team to collate customer feedback and discuss development of products.
The job
Demonstrate a range of products to potential customers in person across your region
Attend exhibitions and courses to actively gather new leads and build relationships
Be responsible for quoting, follow up correspondence email/phone, ensuring all activity is logged on the company CRM system, namely Salesforce
Contact prospective customers via phone, email, or virtual meetings to identify sales opportunities
Create prospecting lists from internet research
Work closely with marketing team on demand generation campaigns
Work with the applications specialist to arrange and deliver virtual demonstrations
Work with the product management team to collate customer feedback and discuss development of products
Assist existing UK customers with account management queries and pass them onto the correct department (e.g., support calls, training requests etc.)
Responsible for full sales cycle from prospecting to closing the sale.
The person specification
Previous territory sales experience, ideally in the medical device/medical product industry
Held a Territory Manager or similar role previously
Naturally have the customer in mind in everything you do
Demonstrable track record of achieving sales targets
Experience working with Salesforce CRM or similar is essential
Naturally self-motivated and driven by achieving set targets
Ability to collaborate effectively with marketing, product, and tech teams
Highly organised and effective at keeping admin up to date
Desire to succeed and generate results
Excellent communication (written and verbal) skills
An active listener with first class customer services skills
Enjoy presenting and demonstrating your products to the customer
Ability to multi-task, plan, prioritise, and manage time effectively
Thrive when working under pressure
Ability to work independently and as part of a team
Salary & benefits
Competitive salary, commission and bonus scheme
Working from home with access to the head office in Cardiff
Fully expensed company car
25 days annual leave, plus bank holidays
Pension scheme: 5% employer contribution, 5% employee contribution
Death in service (4 x salary)
Family health insurance (Vitality)
Share options possible after 1 year of service
Normal hours – 37.5 hours per week
Flexible working
Phone and laptop
Contact us
Ready to make a difference? Send your CV to recruitment@intelligentultrasound.com