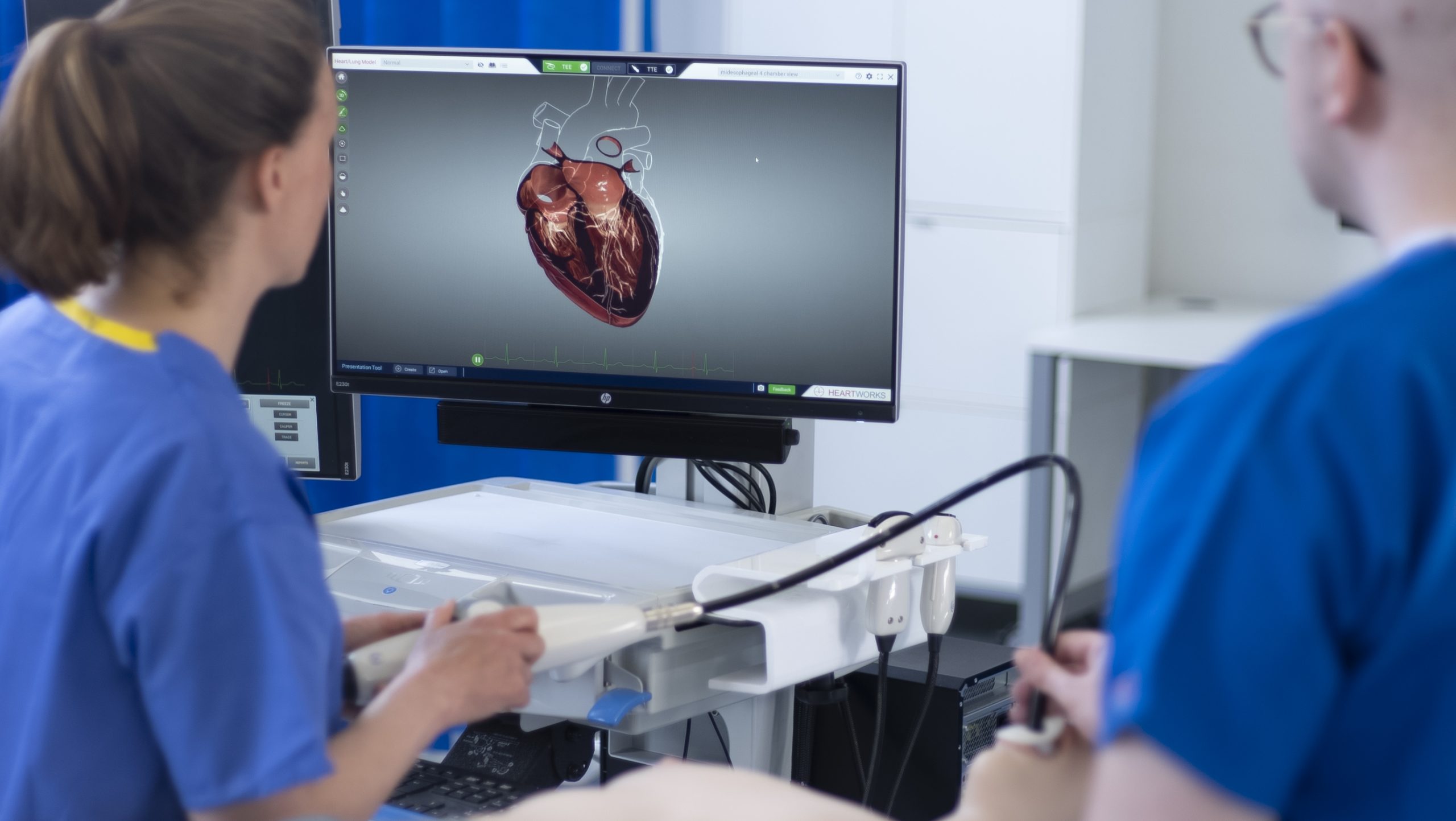 Cardiology and
Cardiac Anesthesia
A complete cardiac learning pathway
When performed effectively, echocardiography can provide vital information about cardiovascular function to the cardiologist or cardiac anesthetist, potentially impacting patient safety and outcome.
Learning echocardiography thoroughly involves practical probe manipulation skills, ultrasound image interpretation and exposure to a wide variety of cardiac pathologies that rarely present in the clinic, posing challenges to on-patient learning.
Discover the HeartWorks learning pathway
Guided eLearning to support cardiologists and cardiac anesthetists learning ultrasound and echocardiography.
Revise cardiac anatomy anywhere, or present echocardiography viewing planes through a projector, with the HeartWorks 3D Heart on a versatile tablet.
HeartWorks® is considered the most in-depth and realistic cardiac and echocardiography simulation in anatomy available today; with 30 pathology cases accompanied by an anatomically accurate, fully interactive 3D heart and a comprehensive anatomy textbook.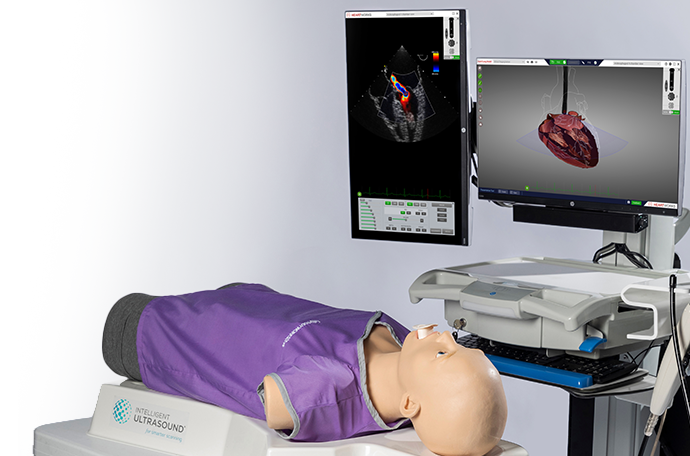 Learn pediatric echocardiography safely
Expand learning into invasive pediatric echocardiography safely with a realistic simulator for pediatric and neonatal ultrasound.