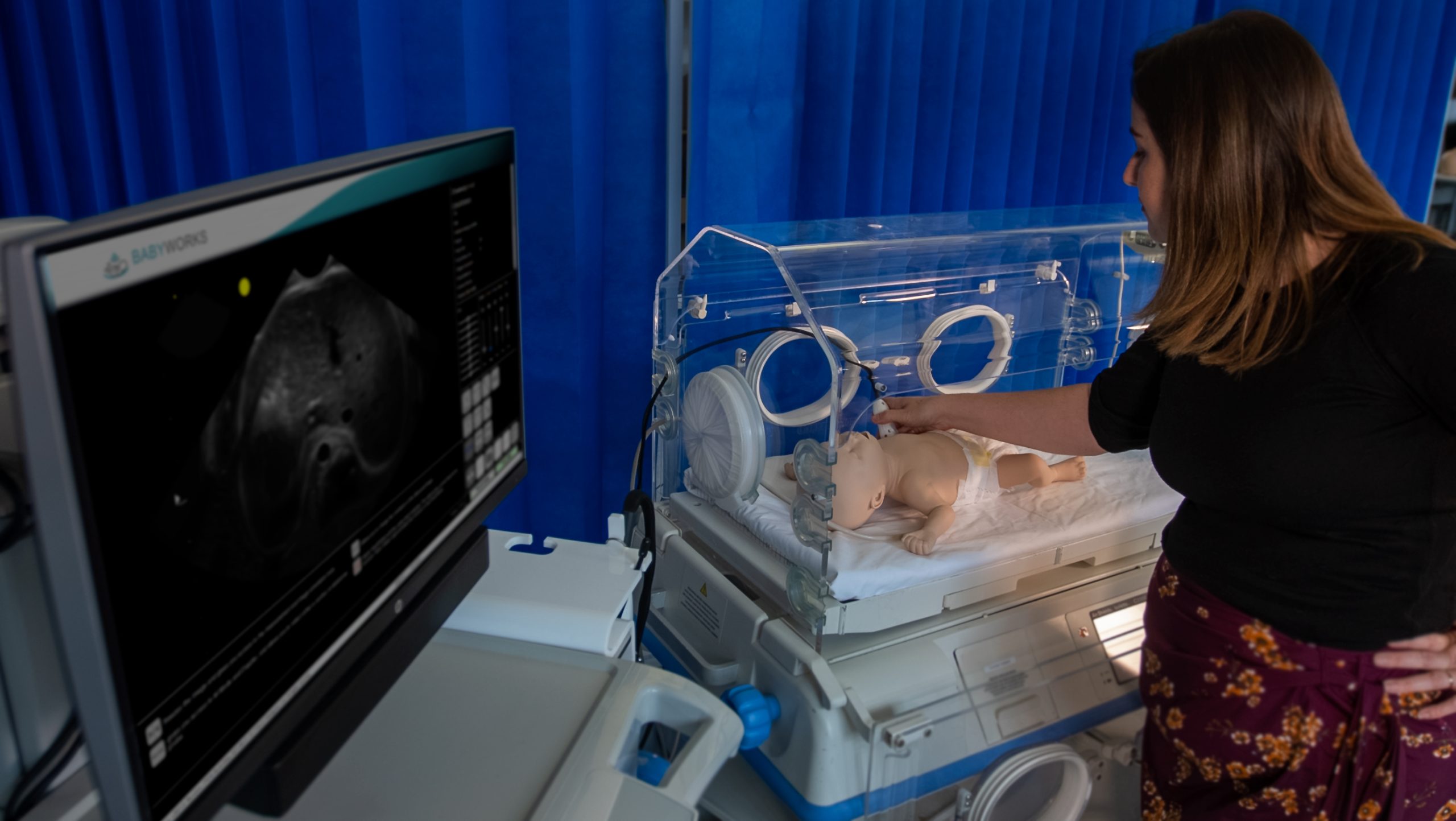 Safe, realistic simulation in Pediatric and Neonatal Ultrasound
BabyWorks Sam is an ultra-realistic baby manikin offering a safe and effective training tool for pediatric and neonatal ultrasound, with real patient scans and accurate anatomical landmarks.
High Fidelity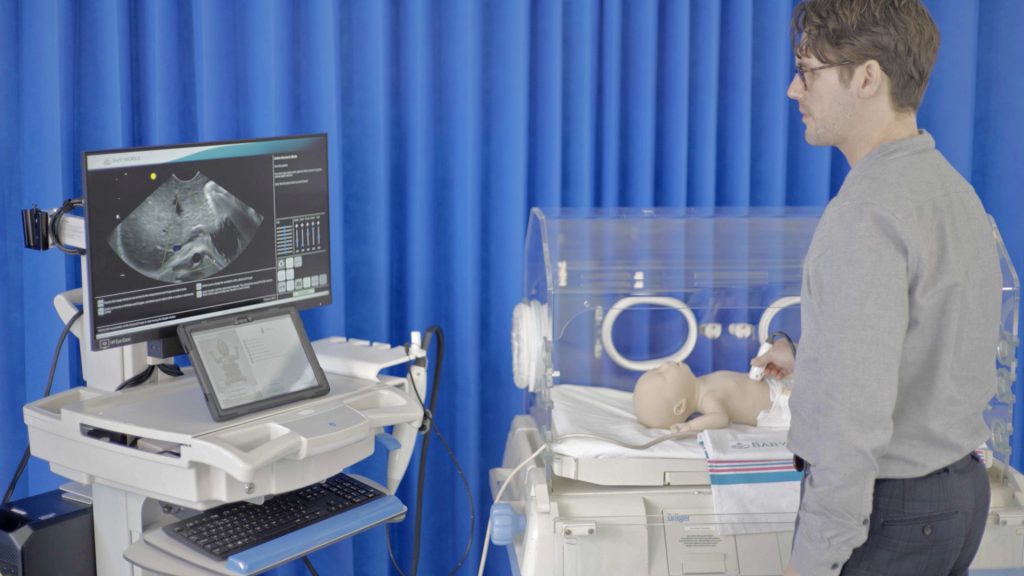 Perform true-to-life patient examinations
Accurate, palpable, anatomical landmarks and ultrasound data covering from the clavicle to the pelvis, and 3 cranial windows, mean you can scan as you would a real baby.
Patient cases using real ultrasound scans develop diagnostic skills and recognition of common abnormalities to guide evaluation and decision-making for patient referral or discharge.
Point-of-Care Ultrasound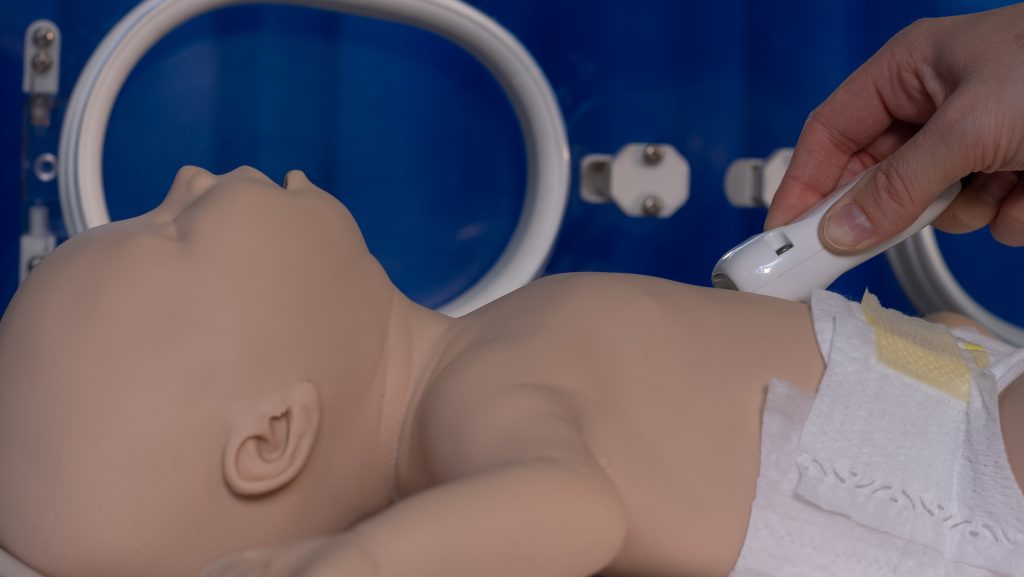 Increase confidence and competence in a safe and controlled environment
BabyWorks PoCUS provides access to real patient-based training where doctors can work through cases independently and at their own pace.
Tutors can create their own patient cases, add custom clinical information to any of the pathologies on the system, and tailor the system to fit learning goals and examinations with ease.
Cardiac & Echo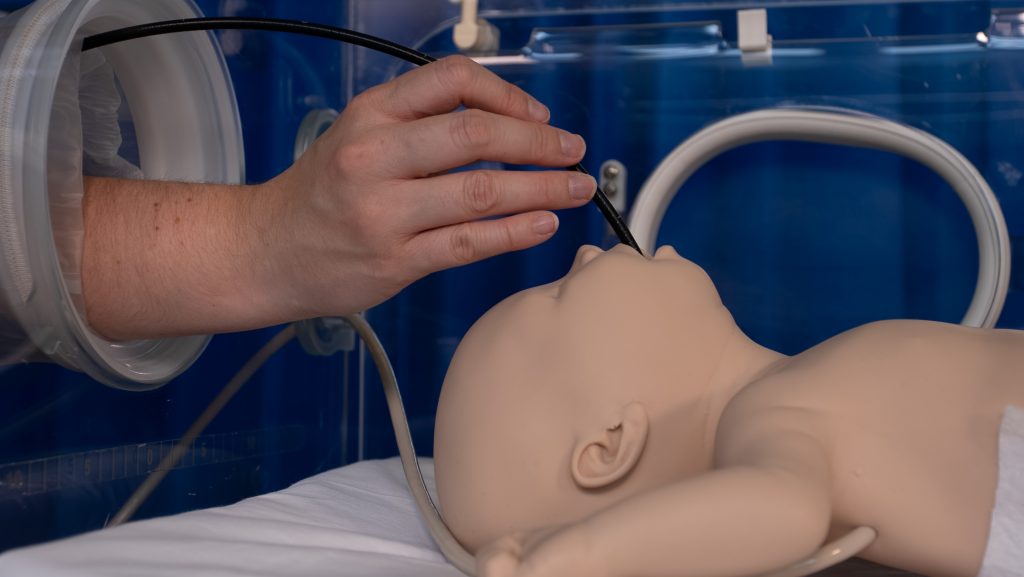 Risk-free training in pediatric echocardiography and cardiac anatomy
BabyWorks Cardiac offers risk-free training for Transthoracic (TTE) and Transesophageal (TEE) Echocardiography and cardiac anatomy in pediatric and neonatal care.​
Acquire a detailed knowledge of cardiac structures through a highly realistic and fully interactive model of the pediatric heart with over 140 intra-cardiac structures labeled.
Active Scenarios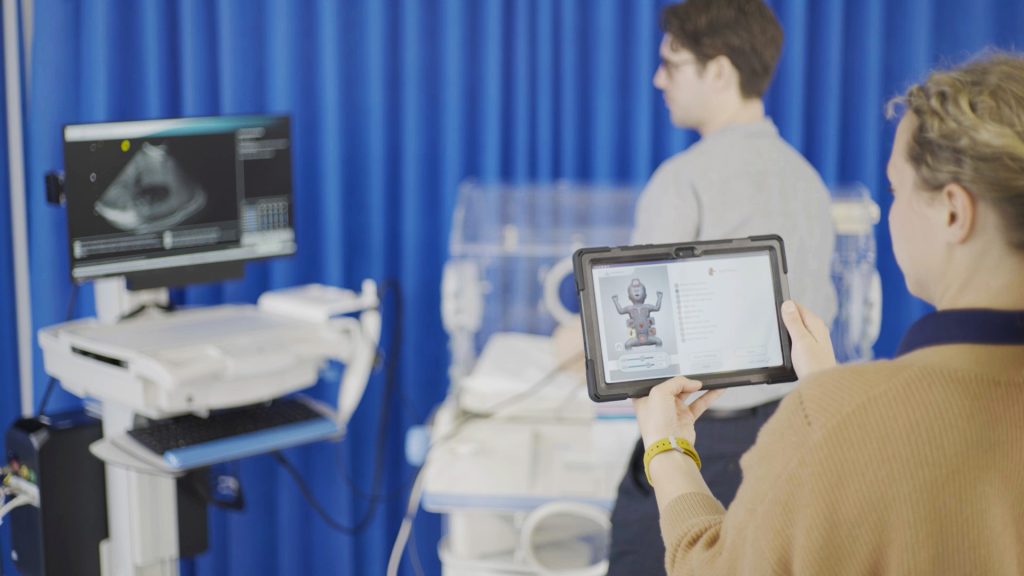 Flexible teaching supported learning​
Run realistic scenario training using the instructor tablet. Easily change the pathology, heart and/or respiratory rate and the severity of the pathology instantly to test assessment and decision-making skills.
Tutors can access custom patient cases from the tablet making exams highly variable in content and simple to run.
NEW!
Suite 2.0
The latest content includes additions across cardiac, cranial, gastric and line placement, and ensures BabyWorks is one of the most comprehensive systems in bedside ultrasound for infants.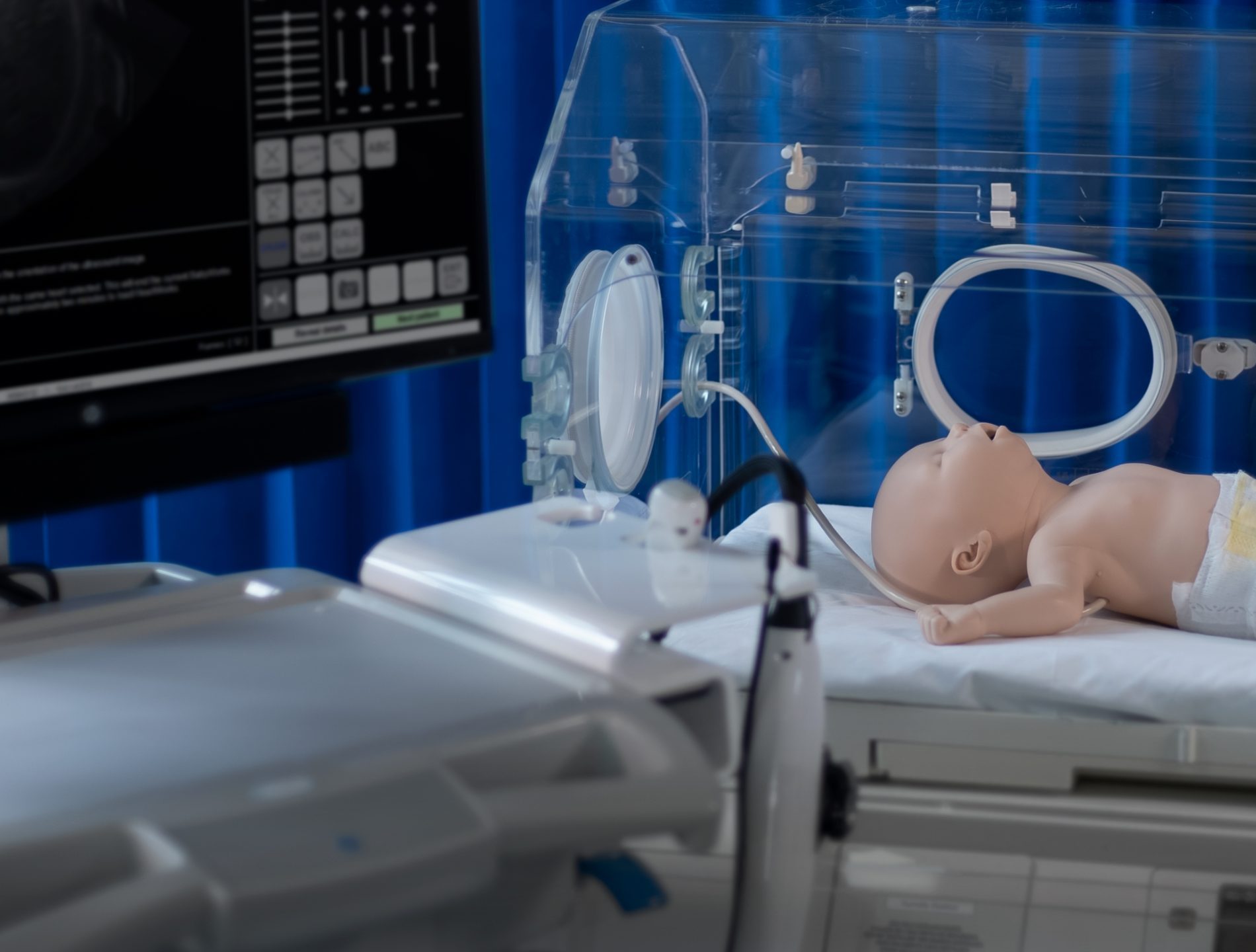 "This gives us the chance to train our residents on how to recognize these pathologies that they may not see otherwise at all during their training."
Dr. Jared T. Marx, Emergency department ultrasound director and advanced emergency medicine ultrasound fellowship director, University of Nebraska Medical Center
Accurate, palpable anatomical landmarks and real patient cases offer an incredibly realistic scanning experience.
Teach tricky or invasive procedures like TEE and lung ultrasound for pediatric and neonatal patients, in a risk-free, safe, calm environment.
Real patient cases and over 10,000 pathology variations covering the brain, heart, lungs, abdomen and bladder.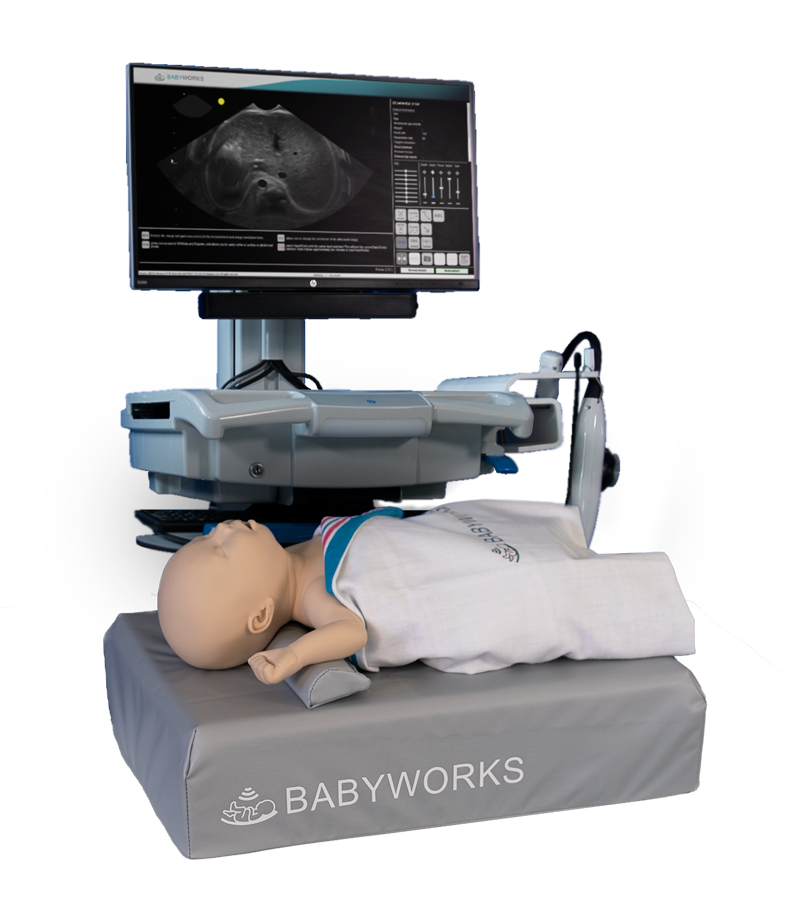 Teach pediatric and neonatal TTE, and true-to-life TEE with controls for ante and retroflexion, lateral flexion and omniplane rotation, in a safe, controlled environment.
Instantly change the pathology, severity, heart and/or respiratory rate using the instructor tablet, to test assessment and decision-making skills.
Developed in collaboration with global pediatric and neonatal experts, including those at Great Ormond Street Hospital, London.
---
Related products:
Interactive Point-of-Care Ultrasound
(PoCUS) Scenario Training
Simulation in Cardiac Anatomy, Echocardiography and Lung Ultrasound.