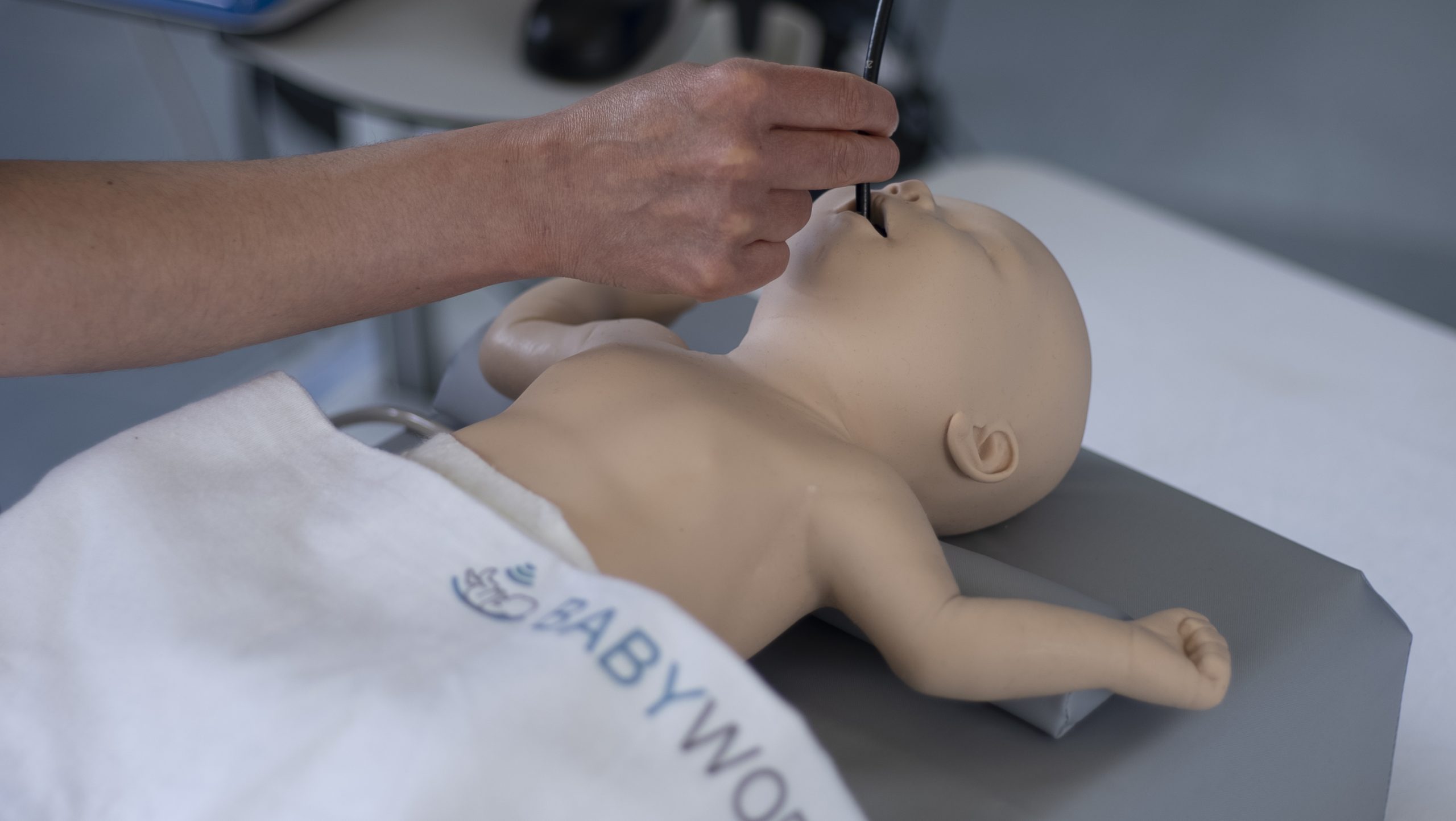 Even more learning opportunities in neonatal and pediatric PoCUS
Intelligent ultrasound, specialist in ultrasound education technology, has today added even more functionality to the BabyWorks neonatal and pediatric ultrasound simulator. The latest content includes additions across cardiac, cranial, gastric and line placement, and has been developed in collaboration with leading specialists in infant medicine to ensure the content is aligned with the latest requirements of neonatal and pediatric point-of-care ultrasound (PoCUS).
In response to increasing PoCUS use in assessing line placement, Intelligent Ultrasound has added Umbilical Venous Catheter (UVC) placements to BabyWorks. Ultrasound is easily accessible on most neonatal units and ideal for daily evaluation of line tip location as tip migration can occur over time,1 and with more supporting evidence and endorsement from international guidelines, PoCUS is likely to become accepted into neonatal care as a tool to locate catheter tip position.​2 The addition of correct and incorrect UVC placements to BabyWorks will enable trainees to recognize incorrect or migrated UVC position to aid quicker diagnosis and reduce the risk of complications resulting from incorrect line placement.
BabyWorks cardiac enables neonatal and pediatric trainees to learn to recognize heart conditions relevant to an infant patient population and gain a clear understanding of the cardiac function supported by the fully accurate 3D heart model. In addition to the cardiac pathologies added earlier this year, trainees can now study Global Left Ventricular Dysfunction and Perimembranous Ventricular Septal Defect presentations.
BabyWorks cardiac supports trainees to get a deeper understanding of cardiac anatomy and develop probe manipulation and echocardiography skills in a safe environment, removing the pressures of a clinical environment. "The challenge is that clinically to be a neonatologist now you need to have some skills in being able to assess some function of the heart" … "BabyWorks seemed to be the full package for cardiology but additionally for abdominal ultrasound, lungs and cranial ultrasound, and I don't think there were other viable alternatives that allowed that variety" Dr David Evans MBE, Consultant Neonatologist & Director of Medical Education, North Bristol NHS Trust. Read the full story.
Utilizing feedback from neonatal specialists, periventricular leukomalacia has also been added to the list of cranial pathologies, along with varying full and empty stomach presentations to aid familiarisation in gastric PoCUS. Finally, trainees in the US and Canada can now access the 'Ultrasound Fundamentals' eLearn, providing a supported learning pathway and guiding practical skill development in bedside ultrasound. Users in the United Kingdom, mainland Europe and most rest of world countries* can now benefit from the 'Basic Skills' modules on BabyWorks to aid development of early probe manipulation skills.
This latest content, which will be provided to all existing customers, ensures BabyWorks is one of the most comprehensive systems in bedside ultrasound for infants, covering the head, heart, lungs, abdomen, and bladder all in one comprehensive life-like simulator for pediatric and neonatal ultrasound.
Book a demonstration and find out more:
Hi-fidelity ultrasound simulators for Point-of-Care Ultrasound (PoCUS), Transesophageal and Transthoracic Echocardiography (TTE & TEE) in pediatric and neonatal care.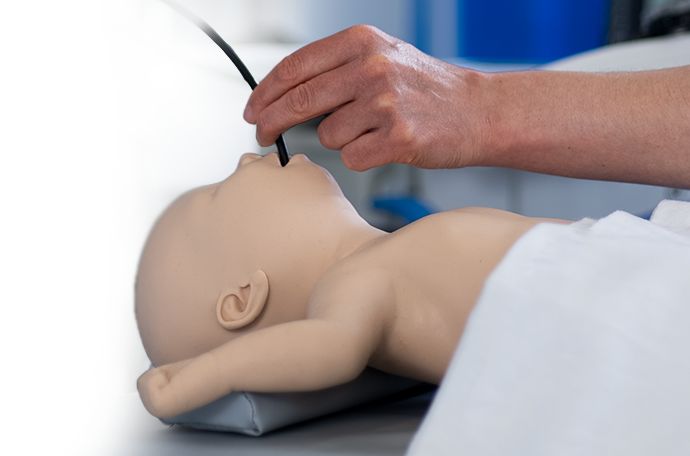 1. D'Andrea, V. et al. Umbilical Venous Catheter Update: A Narrative Review Including Ultrasound and Training. Frontiers in Pediatrics vol. 9 Preprint at https://doi.org/10.3389/fped.2021.774705 (2022).
2. Singh, Y. et al. International evidence-based guidelines on Point of Care Ultrasound (POCUS) for critically ill neonates and children issued by the POCUS Working Group of the European Society of Paediatric and Neonatal Intensive Care (ESPNIC). Crit Care 24, 65 (2020). ​
* Please note that the Basic Skills modules are not available on the system in the United States.