GE's SonoLyst software on the Voluson SWIFT uses ScanNav Assist to support obstetric scanning
SonoLyst is the world's first fully integrated AI tool that recognizes the 20 views recommended by the International Society of Ultrasound in Obstetrics and Gynaecology mid-trimester practice guidelines for fetal sonography imaging. It also features two applications that leverage Intelligent Ultrasound's AI technology: SonoLystIR and SonLystX

SonoLystIR
Performs automated detection of the key scanning views and automated selection of the relevant Voluson SonoBiometry measurement tools, enhancing workflow and reducing variability between operators for improved consistency.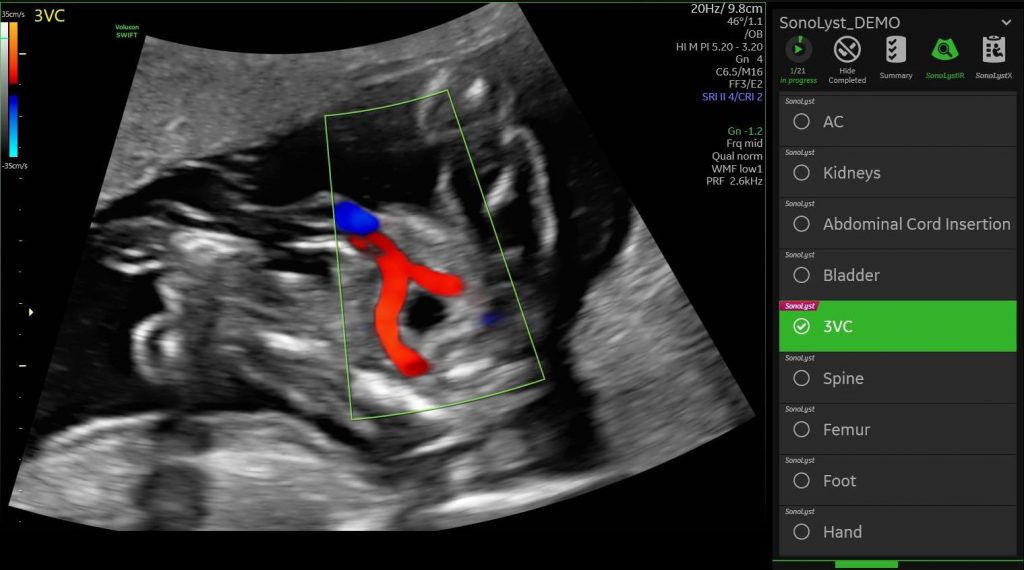 SonoLystX
A virtual onboard ultrasound expert that uses AI to compare the acquired image to standardized criteria, to ensure that it meets clinical standards. SonoLystX can help enhance accuracy and quality and is ideal for teaching, training, and quality assurance to ensure the highest quality image standards and consistency.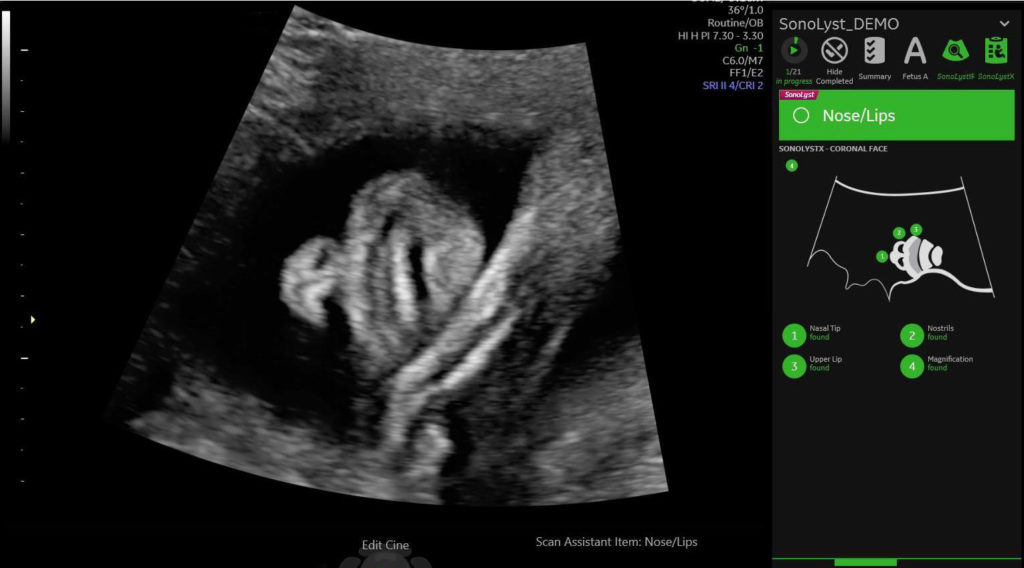 We signed our first long-term license and co-development agreement for our ScanNav Assist AI software with GE Healthcare, one of the world's leading ultrasound scanner manufacturers.
The long-term agreement integrates ScanNav Assist real-time image analysis software into the Voluson SWIFT ultrasound system which was launched at the end of September 2020, and is the first GE ultrasound system to feature the new SonoLyst software.

Intelligent Ultrasound's aim is to develop future variants of ScanNav Assist that will support additional protocol-based scanning in both obstetrics and general radiology.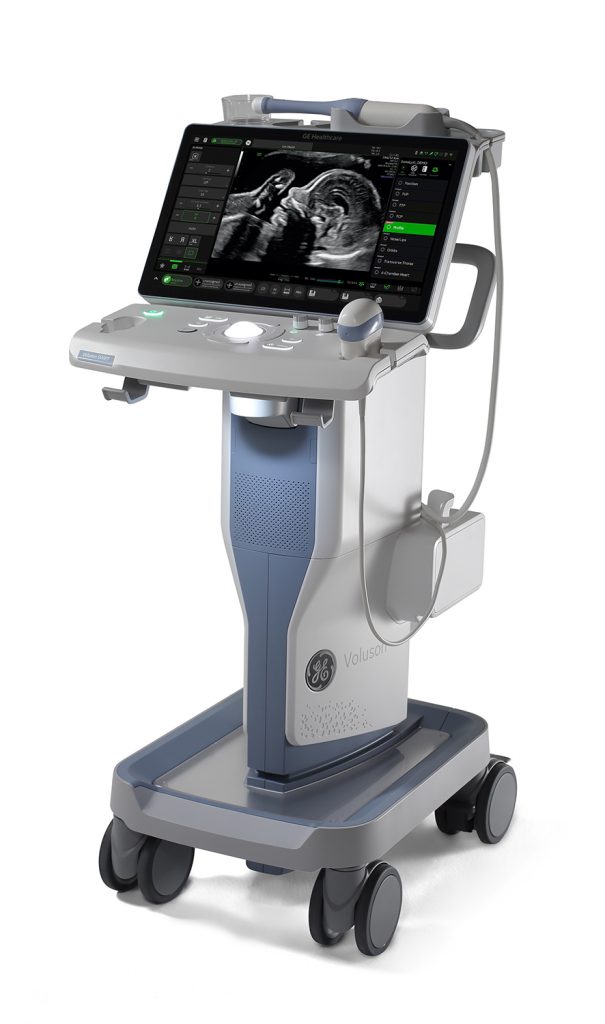 Prof. Aris Papageorghiou
Senior Medical Consultant, Intelligent Ultrasound


---

Automated anatomy highlighting
for ultrasound guided needling.