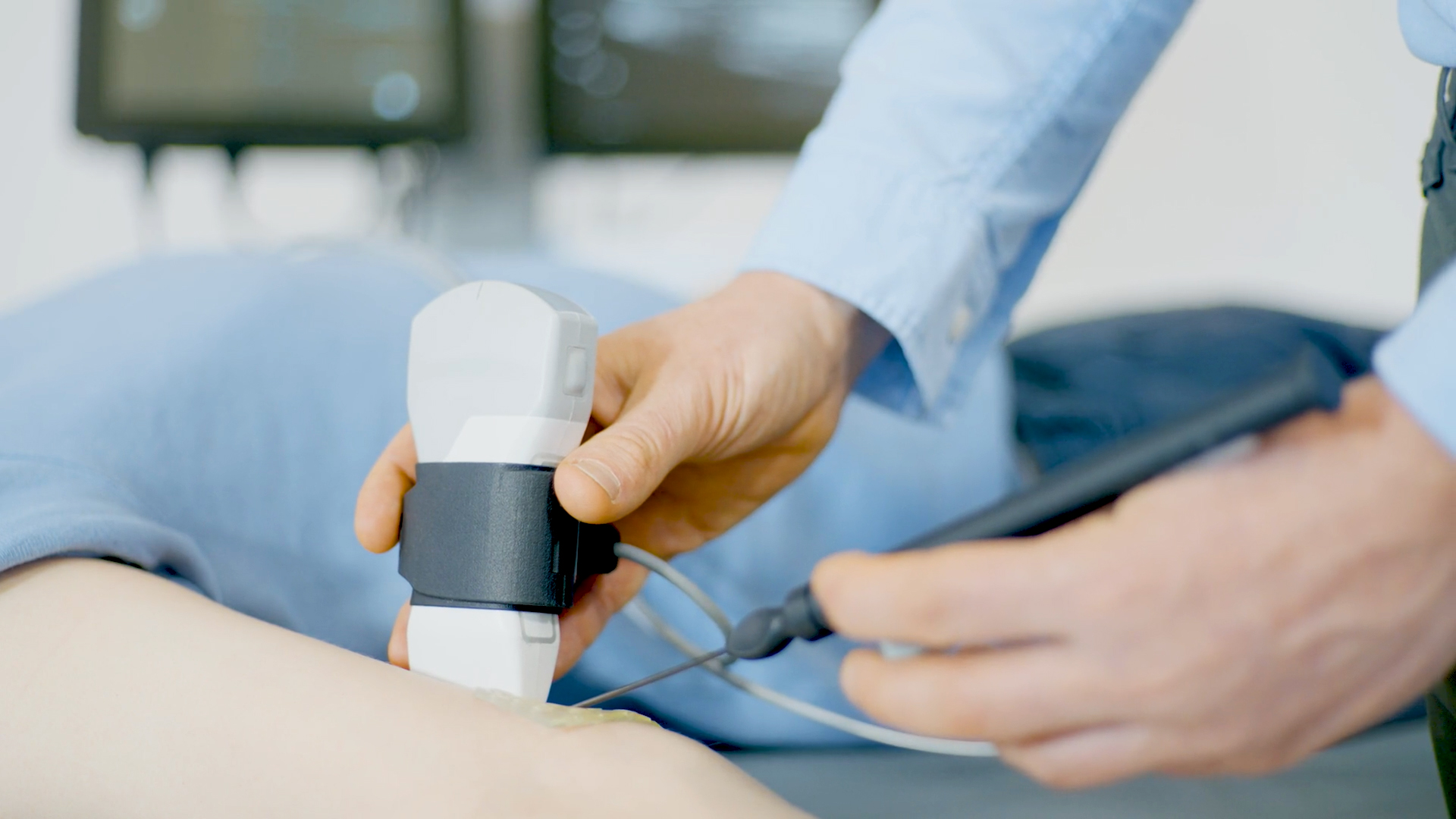 Realistic, safe and effective training in ultrasound-guided needling
NeedleTrainer™ provides an all-in-one training solution to teach ultrasound-guided needling safely and effectively, using non-invasive needle insertion during real-time scanning on a real subject.
Complete solution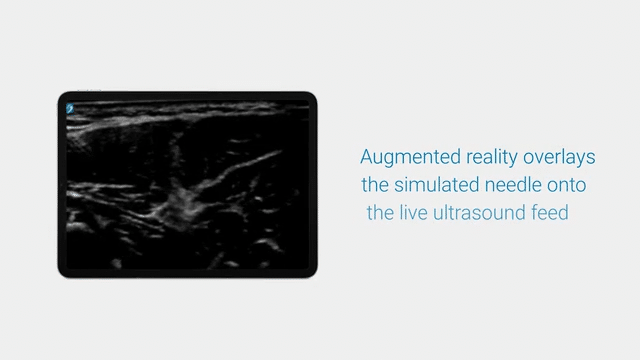 A fully comprehensive educational experience
The first of its kind, NeedleTrainer™ uses a retractable needle and virtual image overlays to simulate needling non-invasively on a live participant, using an authentic live ultrasound scan. This enables trainees to develop hand-eye coordination, optimum positioning, and accuracy in ultrasound-guided interventional procedures in a realistic clinical environment with minimal risk.
Tailored learning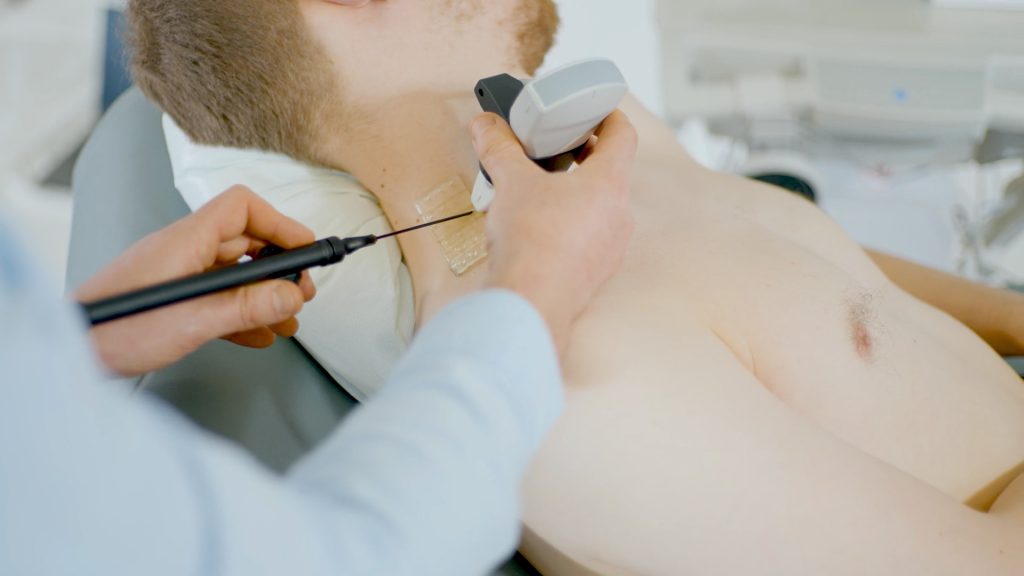 Tailored to your procedure specifications
NeedleTrainer allows customization of the virtual needle simulation according to the procedure & specialty requirements. The newest generation encompasses a GE Healthcare Vscan™ Air providing an all-in-one training solution for any medical education program teaching ultrasound-guided needling, enabling centers to adapt to new curriculum requirements on learning these skills without impacting clinical hours or patient safety.
Quantitative Metrics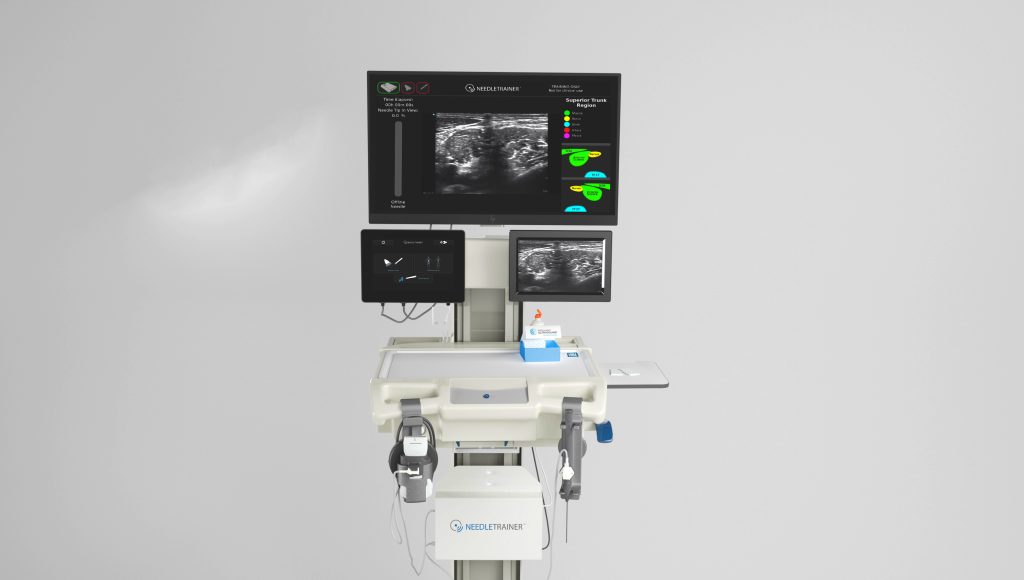 Metrics for proficiency of needle probe co-ordination
Needle visualization measurements provide objective quantitative metrics for needle probe alignment, to aid assessment in proficiency and competence of needle probe coordination:
Time elapsed (s)
Tip in view (%)
Classroom-to-clinic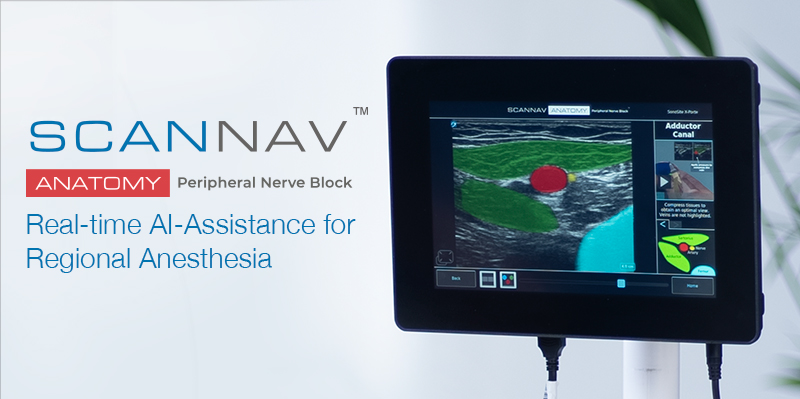 Complete learning pathway for regional anesthesia
Extend learning to include image interpretation along with needle-probe coordination, with the full classroom-to-clinic learning package*, specifically designed for regional anesthesia.
*The classroom-to-clinic package includes NeedleTrainer plus, with anatomy highlighting of 10 peripheral nerve blocks, and ScanNav Anatomy PNB.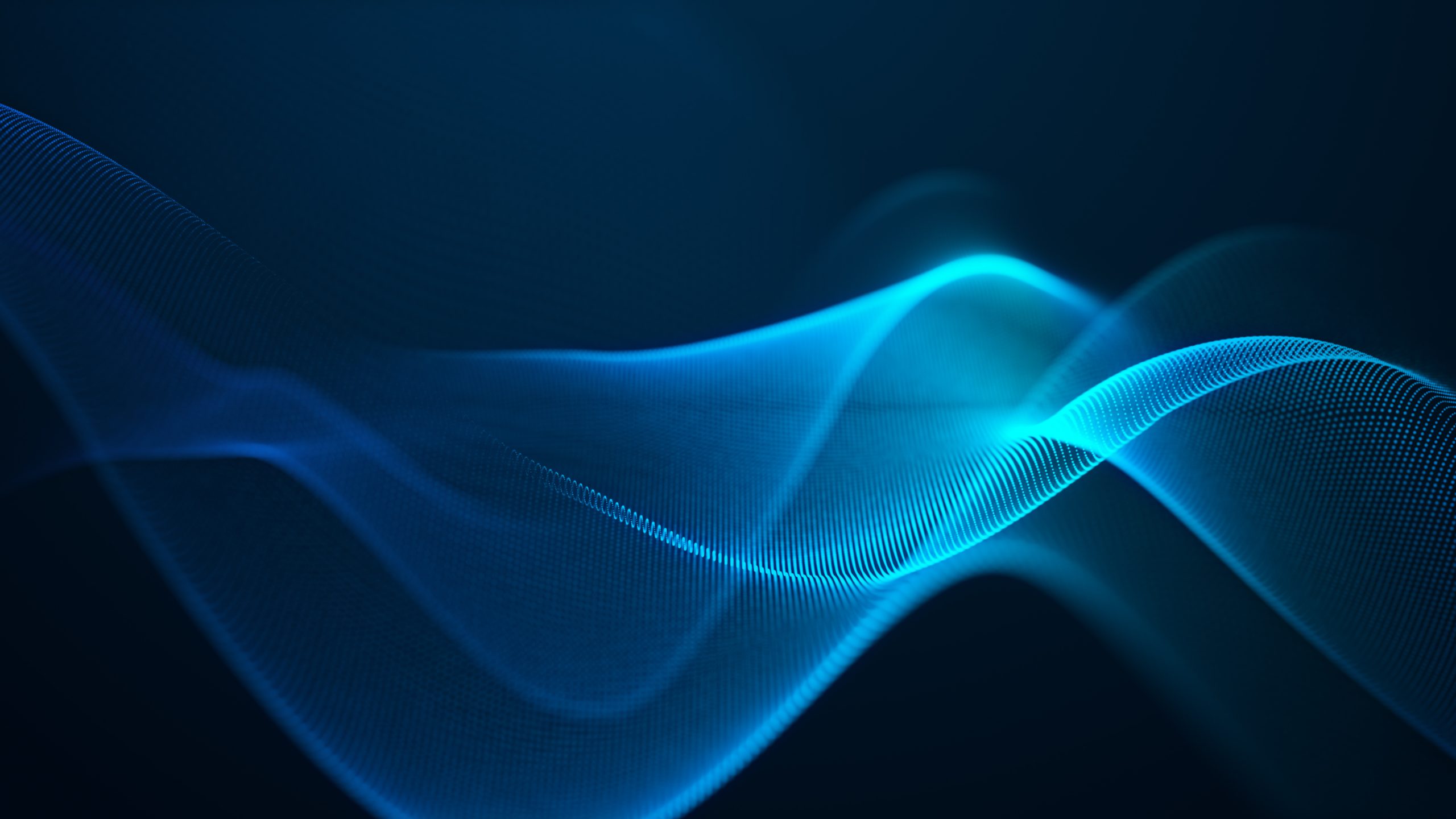 "Something like NeedleTrainer offers the opportunity to do a block in a protected safe environment and therefor maximises the opportunities that we can get in terms of getting experience."
Dr Zeshan Bhatti, University College London Hospital (UCLH)
NeedleTrainer™ uses a retractable needle and virtual image overlays to simulate needling non-invasively on a live participant in a safe but realistic clinical environment.
Simulate needling non-invasively on a live participant. Augmented reality overlays the simulated needle onto the live ultrasound feed, allowing a highly realistic scanning experience.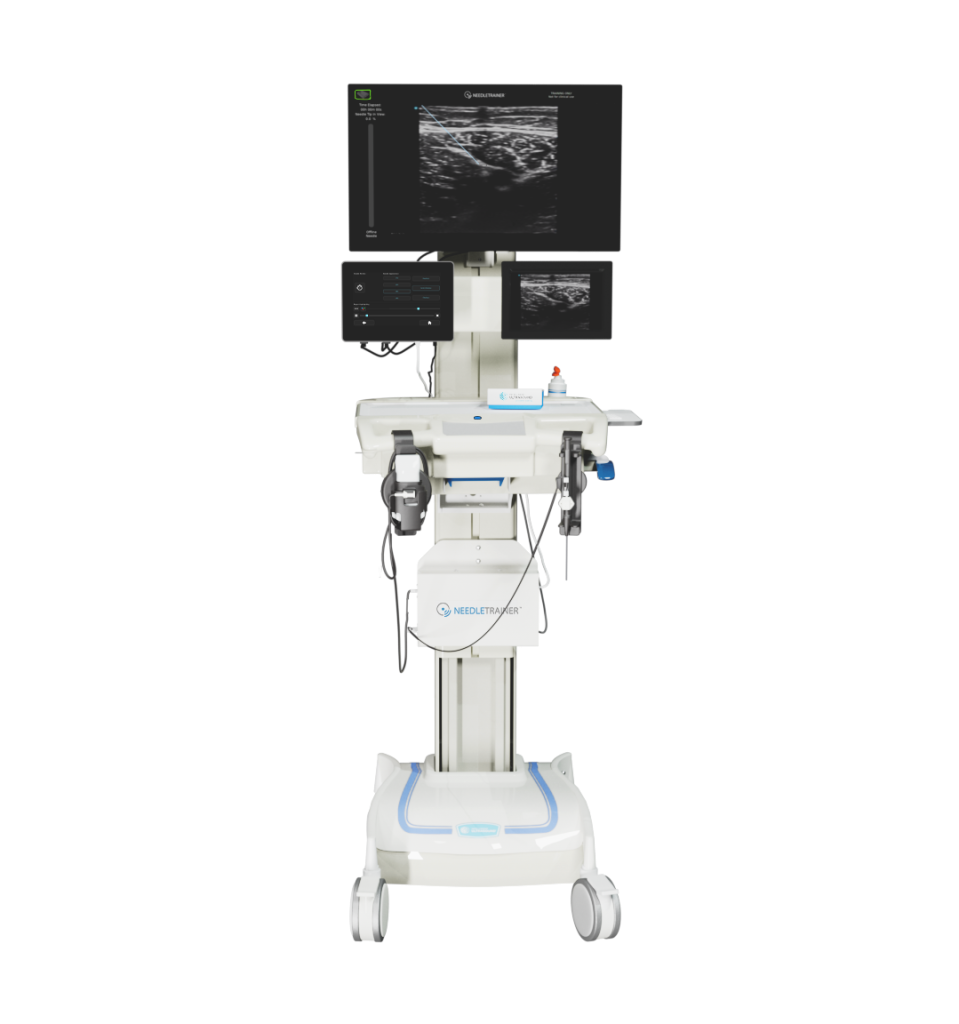 Needle visualization measurements aid proficiency and competence assessment in needle probe coordination skills.
Customize the echogenicity and gauge of the virtual needle, according to the procedure and specialty requirements.
---
Related products:
Real-time AI-assistance for regional anesthesia
Hands-on, Safe, Trainer for Advanced Bronchoscopy Skills.
---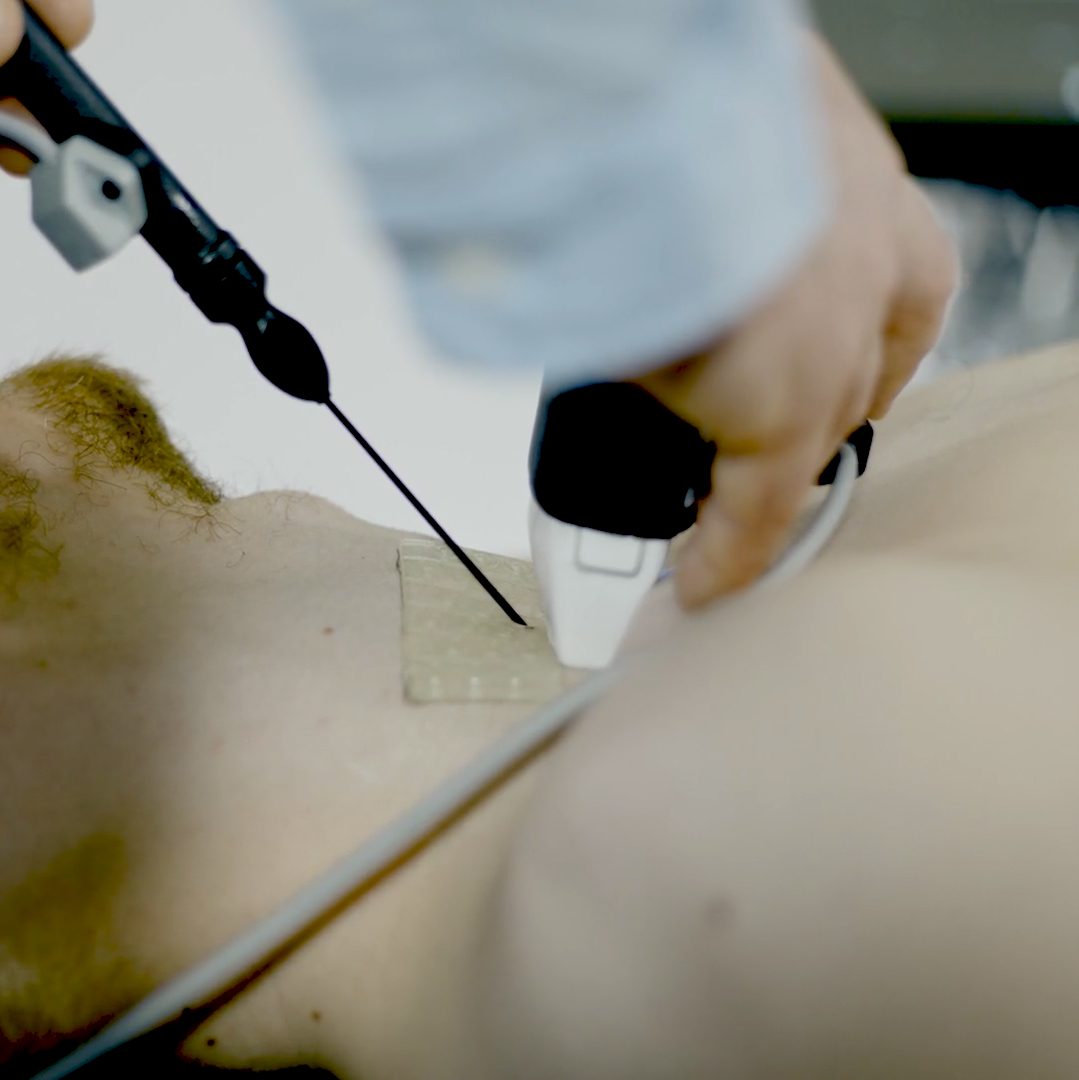 Order replacement needling patches
NeedleTrainer uses self-adhesive patches to enable simulated needle insertion on a live subject. Replacement patches can be ordered online in boxes of 100 or 50.