---
Effect of simulation training on cognitive performance using transesophageal echocardiography
John A. Shields, DNP, CRNA, Russell Gentry, DNAP, CRNA HeartWorks | This study hypothesizes that knowledge acquisition in the use of transesophageal echocardiography (TEE) could be accomplished better through the use of a simulator than with online or web-based learning.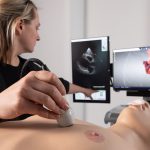 ---
Resuscitative cardiopulmonary ultrasound and transesophageal echocardiography in the emergency department
Felipe Teran, MD, MSCE HeartWorks | In summary, resuscitative cardiopulmonary ultrasound is a powerful tool in the assessment of critically ill patients, and continues to rapidly grow in emergency medicine. Resuscitative cardiopulmonary ultrasound and TEE represent a dynamic and scalable field in acute care imaging. EPs can and should adapt the use of these tools to their […]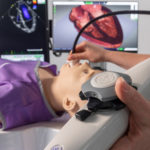 ---
Transesophageal echocardiography simulator: a new learning tool
Ruma Bose, MD, Robina Matyal, MD, Peter Panzica, MD, Swaminathan Karthik, MD, Balachundar Subramaniam, MD, John Pawlowski, MD, PhD, John Mitchell, MD, and Feroze Mahmood, MD HeartWorks | In summary, the TEE simulator is a revolutionary advancement in the field of echocardiography with an enormous potential to simplify this complex process. It is going to enormously impact the way students are […]
---
Impact of simulator-based training in focused transesophageal echocardiography: a randomized controlled trial
Andreas Bloch, MD, Robert von Arx, MD, Reto Etter, MD, David Berger, MD, Heiko Kaiser, MD, Armando Lenz, PhD and Tobias M. Merz, MD HeartWorks | Simulation-based TEE training improves the ability of novice operators to perform a focused critical care TEE in comparison to lecture-based education only. After 8 hours of simulator and lecture-based training, the majority of […]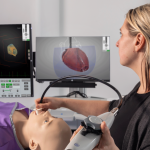 ---
Echocardiography simulation – a powerful educational tool
Dr Nick Fletcher MBBS FRCA FFICM, Consultant in Anaesthesia and Cardiac Critical Care, St. Georges Healthcare NHS Trust, London UK HeartWorks | HeartWorks has been utilized in many high profile international courses. In Europe, these include the Echotrainer courses at St Georges in London, the postgraduate cardiac ultrasound course at the European Society of Intensive Care and the echocardiography courses at the European Society of Anesthesia. All have […]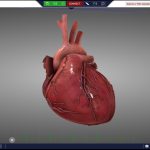 ---
Transthoracic echocardiography simulation is an efficient method to train anesthesiologists in basic transthoracic echocardiography skills
Jacques Neelankavil, MD, Kimberly Howard-Quijano, MD, Tyken C. Hsieh, MD, Davinder Ramsingh, MD, Jennifer C. Scovotti, MA, Jason H. Chua, MD, Jonathan K. Ho, MD, and Aman Mahajan, MD, PhD HeartWorks | This prospective randomized study demonstrated that anesthesiology residents trained with simulation acquired better skills in TTE image acquisition and anatomy identification on volunteer subjects. The educational benefit of simulation […]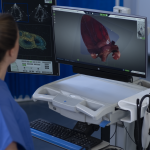 ---
Utility of a transesophageal echocardiographic simulator as a teaching tool
Bose RR, Matyal R, Warraich HJ, Summers J, Subramaniam B, Mitchell J, Panzica PJ, Shahul S, Mahmood F HeartWorks | The simulator-based teaching model for transesophageal echocardiography is a better method of teaching the basic concepts of transesophageal echocardiography like anatomic correlation, structure identification, and image acquisition…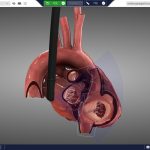 ---
Expert evaluation of a novel transoesophageal echocardiography simulator
L.A. Smith, A. Bhan, M. Paul, M.J. Monaghan, Kings College Hospital NHS Foundation Trust, London, UK HeartWorks | Expert evaluation of a novel TOE simulator has demonstrated excellent face and content validity, as well as exciting potential as a training tool, particularly with respect to the understanding of probe handling and spatial relationships…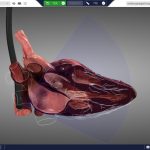 ---
Pingyi county people's hospital in China hosts advanced TEE simulation training course
Pingyi County People's Hospital HeartWorks | With the importance placed on transesophageal echocardiography (TEE) increasing throughout medical specialities and hospitals around the world, Pingyi County People's Hospital has been working hard to get their staff trained on this complex skillset.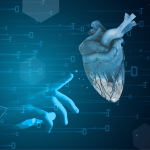 ---
Overcoming echo training challenges in critical care settings
Aberdeen Royal Infirmary HeartWorks | James MacBrayne, Consultant in Critical Care and Anaesthesia at Aberdeen Royal Infirmary (UK) looks at the obstacles to ECHO training within intensive care and how simulation training is reversing the skills deficit of this diagnostic skill in the Critical Care unit.