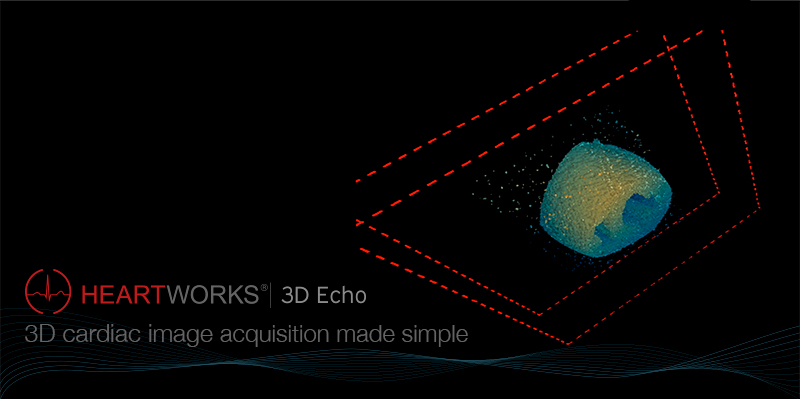 Intelligent Ultrasound Strengthens Multiplanar Reconstruction in HeartWorks 3D Echo
Intelligent Ultrasound (IU) today announced that the company has further improved its HeartWorks 3D Echo module. New features in Multiplanar Reconstruction (MPR) will provide students with even more opportunity to explore and inspect the volume they've acquired, leading to better learning and patient outcomes.
An optional extra to the HeartWorks simulation platform for cardiac anatomy and echocardiography, IU's 3D Echo module guides students through the steps of acquisition and manipulation, teaching the key principles of three-dimensional echocardiography.
3D echocardiography has the potential to enhance two-dimensional echocardiography imaging practice and can offer benefits to both clinicians and patients over conventional 2D imaging. However, learning how to acquire 3D datasets can be time consuming and acquired images are largely operator dependent.
Available with all heart models in both TTE and TEE modes, 3D Echo uses real-time, live 3D echocardiography – otherwise known as 4D echo.
Product Manager, Talia Stokes, explained why IU developed 3D Echo and the benefits to students "3D echo enables complex cardiac anatomy to be explored with live 3D volumes communicating the principles of 3D echo, enabling self-directed learning and repeated episodes to embed early understanding. The module supports trainees in building their confidence in 3D cardiac image acquisition and manipulation techniques, teaches the principles of 3D dataset manipulation and guides the student through the steps of data acquisition, offering choices with respect to breath hold and multi-beat acquisition".
In this latest release, IU has now taken its 3D Echo module even further, adding additional features to MPR, a helpful tool to students if volumetric imaging appears unsatisfactory.
Talia continued "When we first released 3D Echo, it came with a basic version of MPR, where the planes could only be moved at 90 degrees to each other and always remained axis aligned. In this latest release, we have taken MPR further, changing its appearance and increasing operability".
Indeed, students using the latest version of the HeartWorks 3D Echo module will be able to adjust the z rotation of the camera for 3D echo, rotate each MPR plane, reset the position and rotation of the planes and lock them, so that if one plane is rotated, the other plane will rotate by the same amount. MPR borders and lines are more visible and rib shadowing can be removed when using TTE mode.
The bottom line? Users will have even more opportunity to explore and inspect the volume they've acquired, leading to a better learning experience, and in turn patient outcomes.
The 3D Echo module is available to new and existing HeartWorks users and can be added to BodyWorks Eve to provide a comprehensive education across Point of Care Ultrasound (PoCUS), cardiac anatomy and echocardiography.
For more information on HeartWorks and 3D Echo, readers can visit the product page or contact IU.