Our latest news
Intelligent Ultrasound is present in most countries throughout the world, either through its direct sales teams or via our network of resellers.​ Click on your location to contact your Intelligent Ultrasound regional representative.
---
Intelligent Ultrasound Adds Endometriosis Module to ScanTrainer to Support Sonographer Learning and Early Diagnosis
Intelligent Ultrasound (IU) announce that it has added a new module to its ScanTrainer transvaginal and transabdominal ultrasound simulation platform – endometriosis. The new module comes with two e-learn modules and 21 endometriosis cases to support sonographers in their learning and identification of the disease.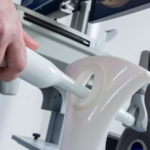 ---
Advanced Obstetrics Education
Created using feedback from our customers, the ScanTrainer complete obstetrics package includes a Transvaginal Probe Manipulation module, Fetal Lie and Placenta Localisation module and a Colour and Spectral Doppler in Obstetrics module.