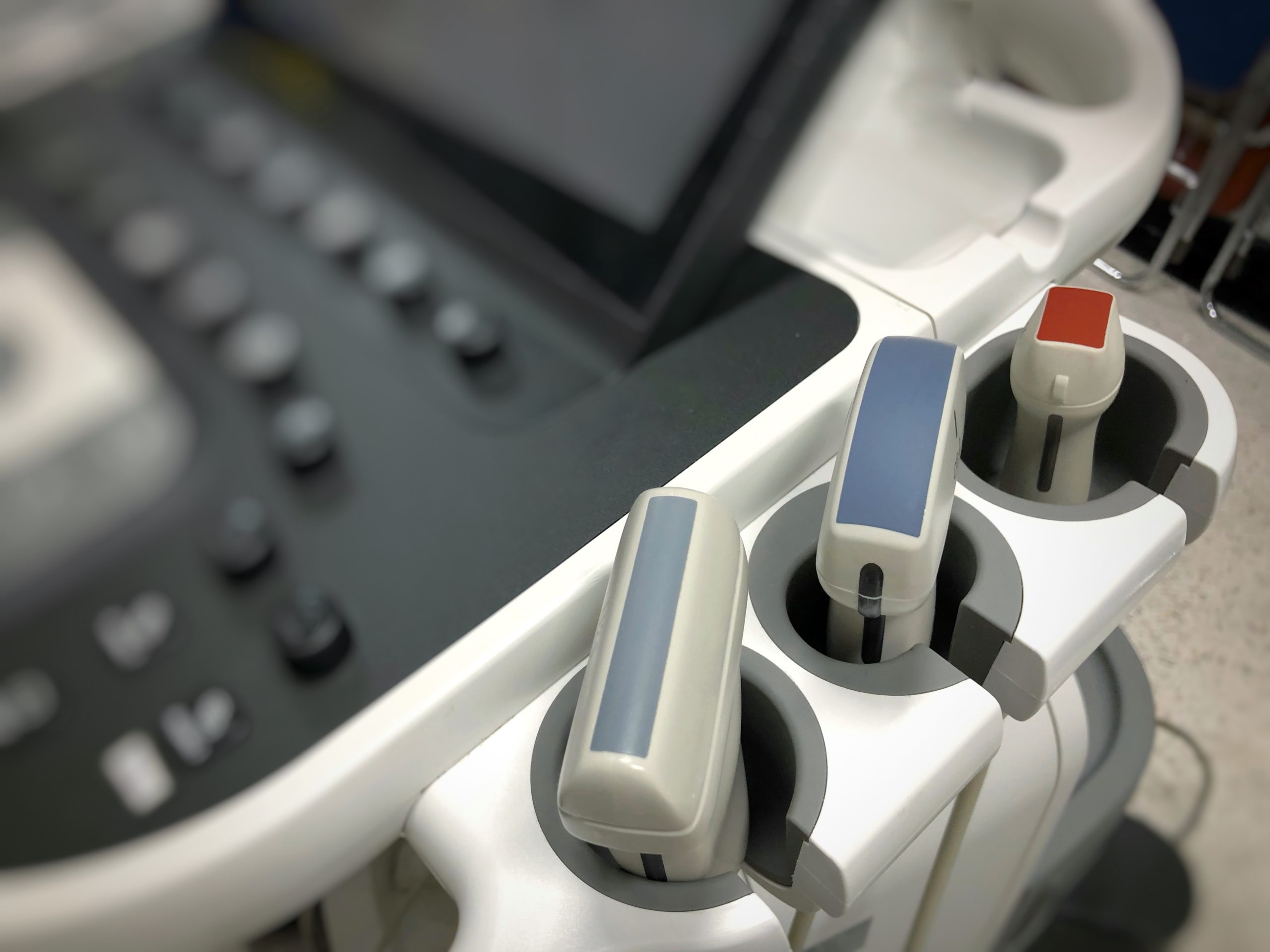 What are the benefits of PoCUS simulation?
Point-of-Care Ultrasound (PoCUS), once described as the stethoscope of the future[1], has become widely accepted as an important diagnostic tool. When performed at the bedside, ultrasound provides almost instant diagnostic information to inform clinical diagnosis and treatment. PoCUS is not invasive and enables clinicians to treat patients quickly and accurately, without relying on trips to the Radiology department. This is not only convenient for the overseeing physician but in some cases, could have a direct effect on the clinical outcome of the patient.
Protocols in Point-of-Care Ultrasound
PoCUS is now part of the program of emergency medicine residency programs in the United States and Canada and is widely established in medical education programs worldwide, including the UK and Europe. High-quality training in point-of-care ultrasound is key to ensuring consistency and sound image interpretation skills required to inform diagnosis. Several protocols exist to establish consistency in Point-of-Care ultrasound which can aid in education in PoCUS.
Clinically accepted protocols include Focused Assessment with Sonography for Trauma (FAST), Extended Focused Assessment with Sonography in Trauma (eFAST), Focused Echocardiography in Life Support (ELS) Focused Intensive Care Echocardiography (FICE) and, Rapid Ultrasound in Shock and Hypotension (RUSH). These protocols provide clinically accepted standards for diagnostic assessment and as such are included in many medical curricula.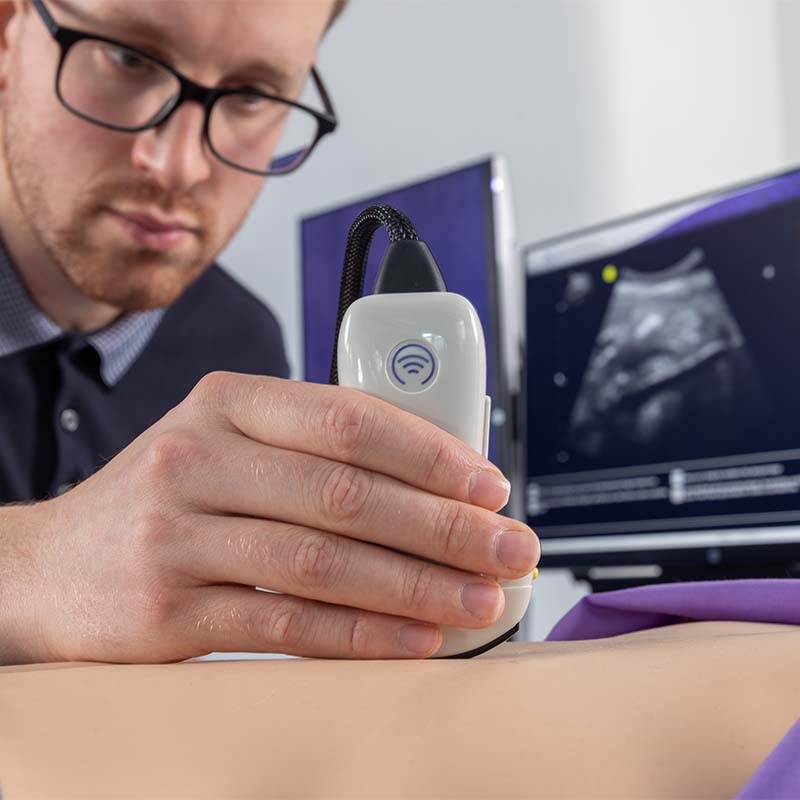 Simulation vs in-clinic training
Thorough training in PoCUS requires exposure and access to a wide variety of patients with both healthy and pathological presentations, to practise accurate image interpretation, reliable identification, and correct diagnosis. Exposure to many commonly presented conditions may be found during clinical duties however, exposure to rarer conditions presents obvious problems when relying on live patients. The use of live patients alone also hinders access for trainees to practise in their own time and access to clinical equipment may be restricted.
Simulators such as BodyWorks Eve provide access to a wide variety of pathological cases in a risk-free environment for training. Trainees are able to practise probe manipulation, gain exposure to common and rare ailments, and work through patient lists on their own. Educators can test diagnostic and decision-making skills using simulated active scenarios providing full control to the tutor. Realistic simulation in Point-of-Care Ultrasound is key to providing the access and variety required for thorough education in point-of-care ultrasound.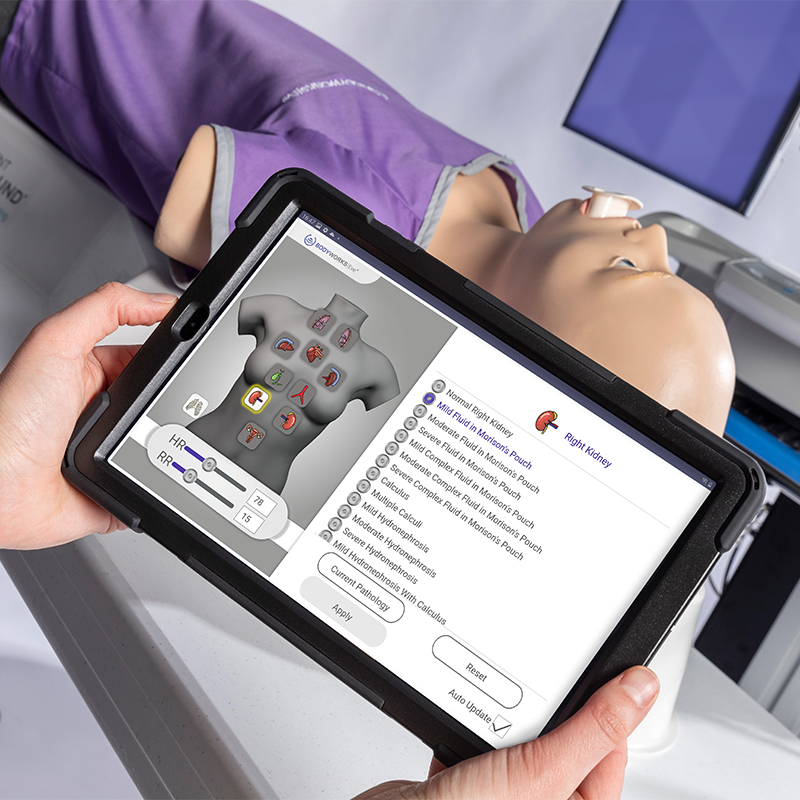 Intelligent Ultrasound is unlocking ultrasound with world-class, high-fidelity simulators to train clinicians in the classroom, and state-of-the-art AI image analysis software to support and guide them in the clinic. We believe that by supporting, guiding, and speeding up ultrasound scanning we can make ultrasound more accessible to everyone. To date over 1,000 simulator systems have been installed in over 500 medical institutions around the world. More about us.