Intelligent Ultrasound Group plc (AIM: IUG), the ultrasound artificial intelligence (AI) software and simulation company, announces CE approval of ScanNav Anatomy Peripheral Nerve Block ("ScanNav PNB").
ScanNav Anatomy uses the latest AI technology to automatically highlight the live ultrasound image to enhance the accuracy and standardisation of ultrasound image interpretation, by making it easier to identify key anatomical structures. This supports the performance of healthcare professionals who are suitably qualified but who perform ultrasound-guided procedures on a less frequent basis.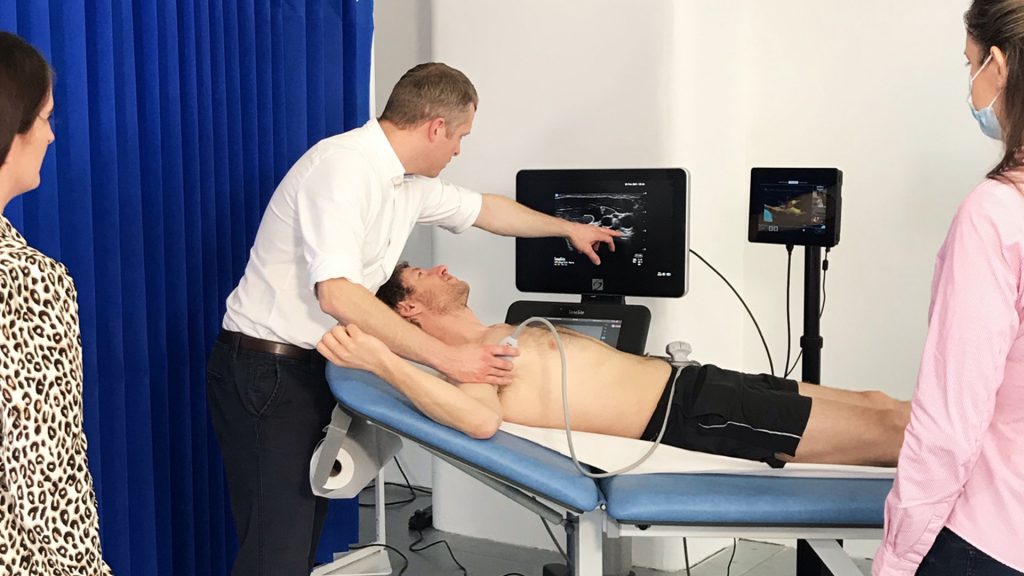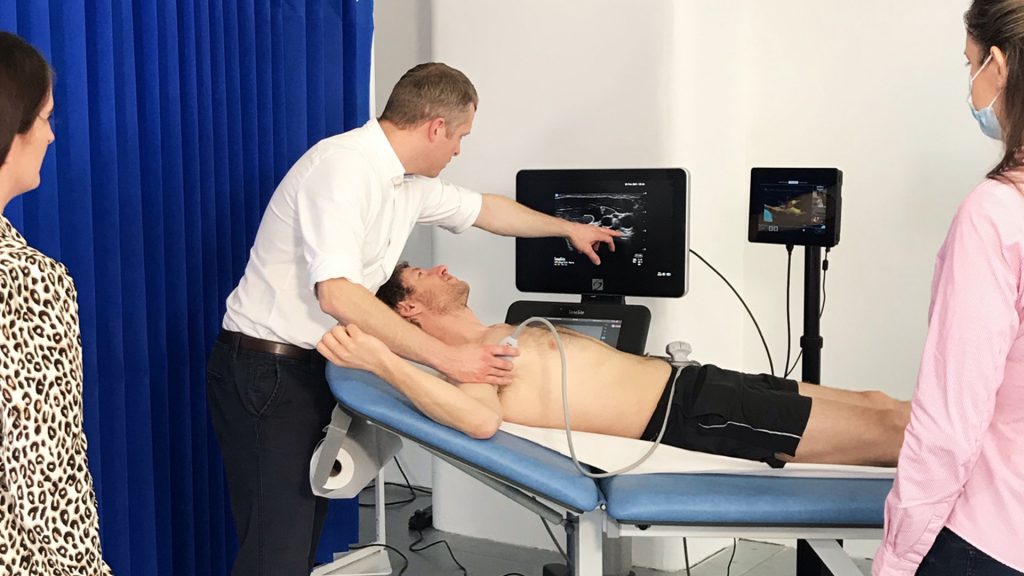 ScanNav PNB supports nine common peripheral nerve blocks (a form of local anaethesia) and will be sold as a stand-alone device, with in-built AI software, that can be plugged into existing anaesthesiology ultrasound machines. The device will provide clinicians with continuous feedback from real-time highlighting of their live ultrasound. Users can also re-familiarise themselves with blocks that are carried out less frequently using the system's integrated 3D animations.
ScanNav PNB is also available as a training simulator for medical learning on volunteers, prior to patient contact.
Increasingly, ultrasound-guided peripheral nerve blocks are being used as a prudent alternative to general anaesthesia, but not all anaesthetists have the specialist knowledge of ultrasound anatomy to perform them. Through the adoption of ScanNav PNB, it is hoped that hospitals will be able to increase the number of ultrasound-guided nerve blocks that they can perform.
The Company intends to sell the stand-alone system to the UK market using its existing in-house sales resources, with an expected launch in Q2 2021. In addition, the Company continues to progress the product's FDA regulatory filing to enable a version of the product to be sold in the US, as well as seeking to licence an integrated version of the product to the major ultrasound manufacturers.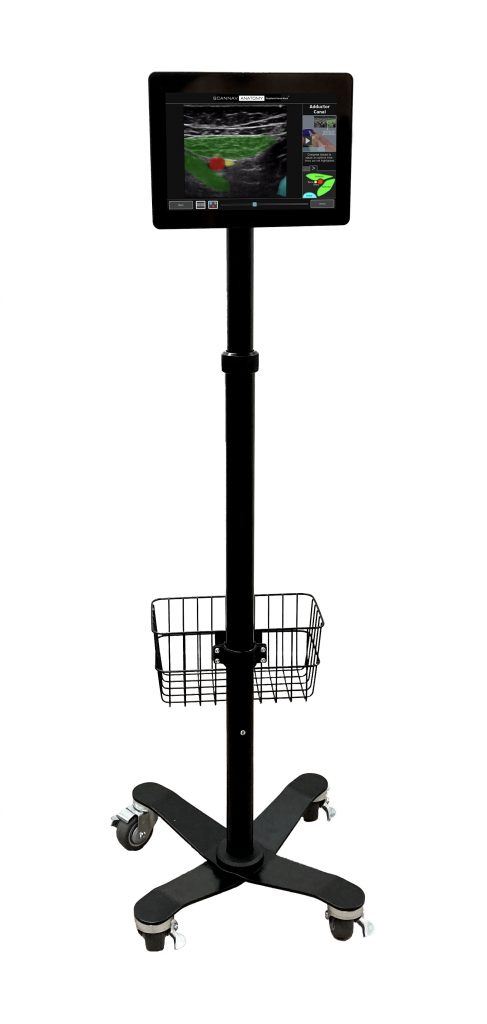 Lead clinician and consultant anaesthetist, Dr David Burckett-St.Laurent, said: "ScanNav PNB will help tip the balance of safety and confidence in favour of performing regional anaesthesia. I feel privileged to have been working with a company that is leading the world in developing AI-based ultrasound software. Our aim has been to make a real clinical difference to patients by increasing the availability of regional anaesthesia through cutting edge technology. It is very exciting that the product has now moved out of the lab and into clinical practice."
Stuart Gall, CEO of Intelligent Ultrasound Group plc, commented: "We're delighted to have received CE mark approval for our second AI product. Building on the success of ScanNav Assist, our first obstetric AI software that is integrated into GE Healthcare's recently launched SWIFT ultrasound machine, ScanNav Anatomy PNB will launch into the anaesthesiology ultrasound market and continues the Group's expansion into AI-based real-time clinical ultrasound image analysis. We are particularly pleased that many of the independent clinicians who used ScanNav PNB during product testing think that it would benefit them in their everyday clinical practice."
This announcement contains inside information for the purposes of Article 7 of Regulation (EU) 596/2014.