Customer insights
Our simulators have been integrated into ultrasound training programs in over 300 institutions globally. We are pleased to share with you a number of case studies showing how ultrasound simulation is impacting educational outcomes and preparing trainees for clinical practice.
---
Pingyi county people's hospital in China hosts advanced TEE simulation training course
Pingyi County People's Hospital HeartWorks | With the importance placed on transesophageal echocardiography (TEE) increasing throughout medical specialities and hospitals around the world, Pingyi County People's Hospital has been working hard to get their staff trained on this complex skillset.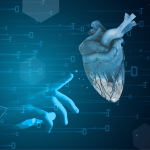 ---
BodyWorks Eve covid-19 module used to train front line clinicians in NYC
The VA Medical Center (NY Harbor) Simulation Laboratory BodyWorks | Dr. Brian Kaufman, Professor of Anesthesiology, Medicine, Neurology and Neurosurgery at NYU Grossman School of Medicine and Director of the simulation laboratory at VA NY Harbor Healthcare in Manhattan, reflects on his institution's use of simulation-based training to help prepare clinicians to rapidly acquire and practice lung […]
---
Overcoming echo training challenges in critical care settings
Aberdeen Royal Infirmary HeartWorks | James MacBrayne, Consultant in Critical Care and Anaesthesia at Aberdeen Royal Infirmary (UK) looks at the obstacles to ECHO training within intensive care and how simulation training is reversing the skills deficit of this diagnostic skill in the Critical Care unit.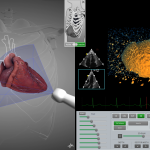 ---
Training the next generation of nurse anaesthetists with hi-fidelity simulation
Middle Tennessee School of Anesthesia BodyWorks | At Middle Tennessee School of Anesthesia, John Shields, DNP, CRNA, a certified registered nurse anesthetist and professor is developing TEE and PoCUS curricula specifically for the CRNA program. Shields mentions, "We are planning on acquiring strategic partnerships with national organizations in developing a PoCUS certification program involving all aspects of […]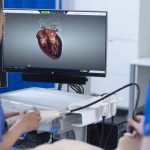 ---
Simulation in point of care ultrasound (PoCUS)
The VA Medical Center (NY Harbor) Simulation Laboratory BodyWorks | The VA Medical Center (NY Harbor) Simulation Laboratory has just taken delivery of BodyWorks Eve to develop and support its educational programs in Point of Care ultrasound (PoCUS). Dr. Brian Kaufman, Professor of Medicine, Anesthesiology, Neurology and Neurosurgery and Director of the Simulation Laboratory discusses the growing […]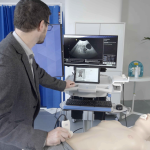 ---
British society of echocardiography establishes standards in TOE accreditation through simulation
British Society of Echocardiography (BSE) HeartWorks | Ms. Jane Lynch, Expert Cardiac Physiologist, from University Hospital of South Manchester (UK) and Chair of the Accreditation Committee at the British Society of Echocardiography (BSE) looks at the challenges of TOE education and how simulation can play a key role within current training pathways and certification…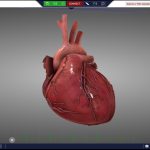 ---
Echo valve analysis – a surgeon's view
University Hospital Southampton HeartWorks | With over 2,000 Mitral Valve Repair operations undertaken by the NHS every year, there is a growing interest among surgeons to be able to identify and interpret the relevant ultrasound views for themselves during this surgical procedure…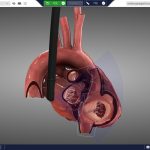 ---
Royal Derby University hospital integrates simulation into its ultrasound critical care course (DUCC)
Royal Derby University Hospital HeartWorks | Developed by Dr. Craig Morris, Consultant Intensivist and Anaesthetist at the Royal Derby University Hospital, the DUCC course is a stimulating two day course of lectures and workshops covering the essentials of transthoracic echocardiography in critical care settings…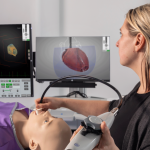 ---
Integrating ScanTrainer into ultrasound simulation training programs
University of Teeside ScanTrainer | This Case Study is a summary of 3 years' experience using ScanTrainer to teach and assess a wide range of health care professionals in the safe use of medical ultrasound. It begins with an outline of the first steps necessary for all learners and continues with suggestions for specific groups, including student […]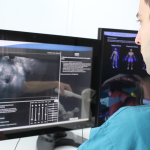 ---
University of Derby enhances sonography programme with ScanTrainer
University of Derby ScanTrainer | As opportunities for guided practice on real patients became scarce, the University of Derby's College of Health and Social Care was looking for an ultrasound simulation solution that would bridge this gap and enhance its postgraduate sonography programme for its students…