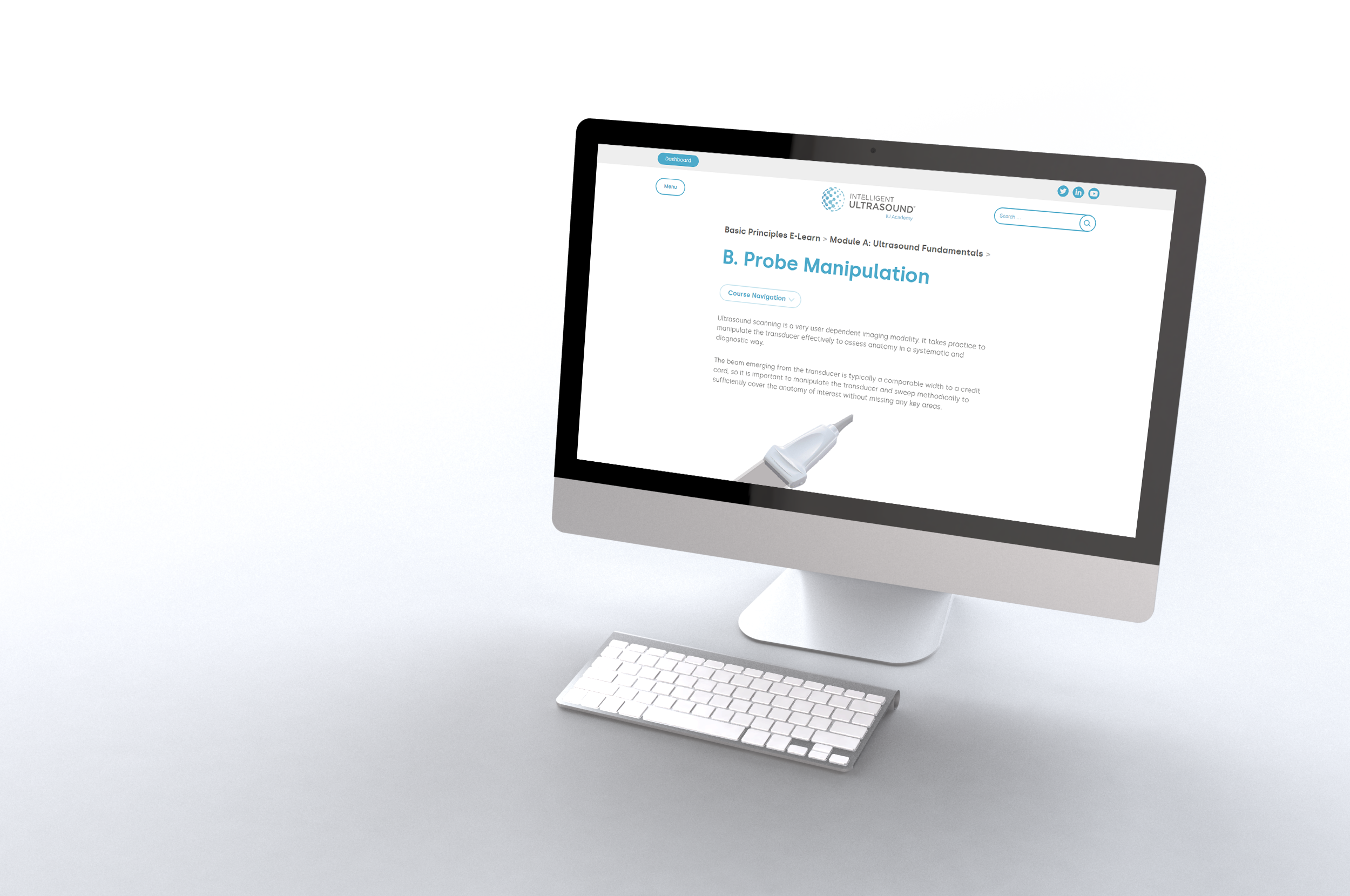 Introducing the Ultrasound Basic Principles eLearn
Point-of-care Ultrasound is fast, cost-effective and non-invasive, providing almost instant information to inform clinical decision-making – but it's a difficult skill to learn. Opportunities to practise on patients are limited, particularly for novices, and when high-stake scenarios occur patient care takes priority over training opportunities.
This new IU Academy course provides the principles of probe manipulation and image interpretation in a structured eLearn environment, supporting self-directed learning and relieving the pressures of teaching the basic principles in a high-stake clinical environment.
Designed to complement the BodyWorks Eve simulator, the course supports a comprehensive learning pathway, teaching the fundamental techniques used in point-of-care ultrasound to kickstart learning and direct practical skill development.
Hi-fidelity ultrasound simulators for Point-of-Care Ultrasound (PoCUS) used in critical care, intensive care and emergency medicine.