Our latest news
Intelligent Ultrasound is present in most countries throughout the world, either through its direct sales teams or via our network of resellers.​ Click on your location to contact your Intelligent Ultrasound regional representative.
---
HEE are elevating the national standard of training in Echocardiography, with HeartWorks
Part of Health Education England (HEE), the National School of Healthcare Science has invested in twenty-three combined HeartWorks-BodyWorks systems to standardize training in ultrasound and echocardiography for healthcare scientists across NHS England.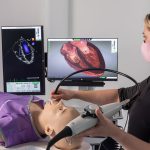 ---
Bordeaux University Hospital Uses HeartWorks to Accelerate and Connect Learning Across Specialties
For the last 10 years, Bordeaux University Hospital has been using Intelligent Ultrasound's (IU) HeartWorks to help progress and accelerate learning. In this blog, we interview Professor Stephane Lafitte who tells us the story behind the need for a new platform and how they have used HeartWorks to connect and train across specialties.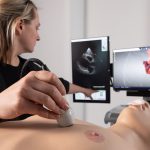 ---
Developing Baby – A Q&A with Product Manager Talia Stokes
Last year, we launched BabyWorks for Point of Care Ultrasound (PoCUS) in pediatric and neonatal care . In this blog, Product Manager Talia Stokes answers your Frequently Asked Questions on the ultra-realistic baby manikin training tool.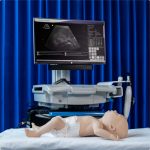 ---
UCLH invests in NeedleTrainer and ScanNav Anatomy PNB
A central London teaching hospital, University College London Hospital (UCLH), has invested Intelligent Ultrasound's NeedleTrainer and ScanNav Anatomy Peripheral Nerve Block (PNB), to expand training opportunities for regional anaesthesia.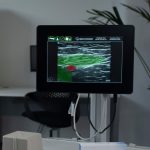 ---
3D Echo – Your Frequently Asked Questions Answered
In this blog, Consultant Cardiac Anaesthetists, Dr. Sue Wright MBBS, FRCA, Dr. Andrew Smith MBBS, FRCA and Dr. Bruce Martin MBBS, FRCA answer your Frequently Asked Questions (FAQ) on one of the latest additions to the Intelligent Ultrasound family.